Thigh And Arm Lift Columbus Ohio
Many people find that after losing a significant amount of weight, they still have excess fat and skin around the thighs or arms that won't go away with exercise. A thigh lift and arm lift may be the answer. Dr. Houser, Dr. Kraft, and the staff at Columbus Cosmetic in Columbus, Ohio are skilled and experienced in both procedures and can often perform them while patients are receiving other treatments, such as liposuction.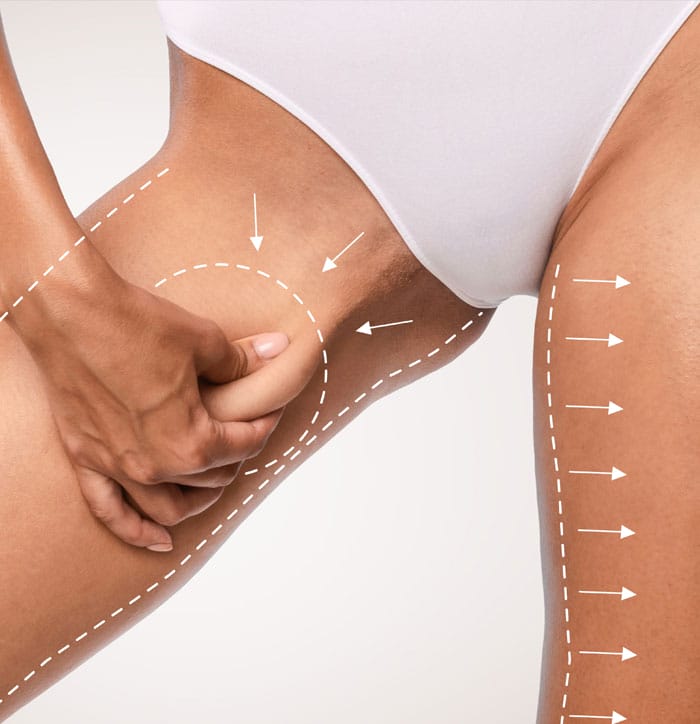 Thigh lift surgery: what is it?
Thigh lift surgery is a procedure that involves the removal of excess skin and fat from the thighs, resulting in smoother skin. Patients can opt for an inner (medial) thigh lift or an outer (lateral) thigh lift depending on their goals and desires. Thigh lift surgery is particularly useful for patients who have lost weight, as it helps to contour and tone the skin on the thighs.
Thigh lift surgery is most effective at reducing and tightening stubborn skin, so patients seeking the removal of excess fat may choose to either combine their thigh lift with liposuction or undergo liposuction instead to provide a more comprehensive reduction in fat deposits. During your consultation, your plastic surgeon will help you to make a decision about which lift surgery, or combination of lift surgeries, is right for you.
If you're seeking facial rejuvenation, aesthetic treatments such as fillers or Botox help to lift and tighten facial skin. Fillers and Botox are both minimally invasive, which makes them optimal choices for patients who'd prefer not to have facial surgery. We offer a range of facial surgery options and noninvasive procedures, including the brow lift, neck lift, facelift, mini facelift, and more. For more information about any of our offerings, schedule a consultation with us, and we will help to guide you through the process of choosing the best surgery or nonsurgical procedure for you.
The thigh lift procedure: what to expect
Thigh lift surgery is directed either at the outer part or the inner part of the thigh. The scar may be confined to the upper thigh that would be covered by a bathing suit, or it may require skin excision from the groin down to the inner knee. In either case, because of Dr. Houser and Dr. Kraft's advanced surgery techniques, the scarring should be minimal and well hidden. During your surgery, excess leg skin will be removed, which results in a firmer appearance to your thighs.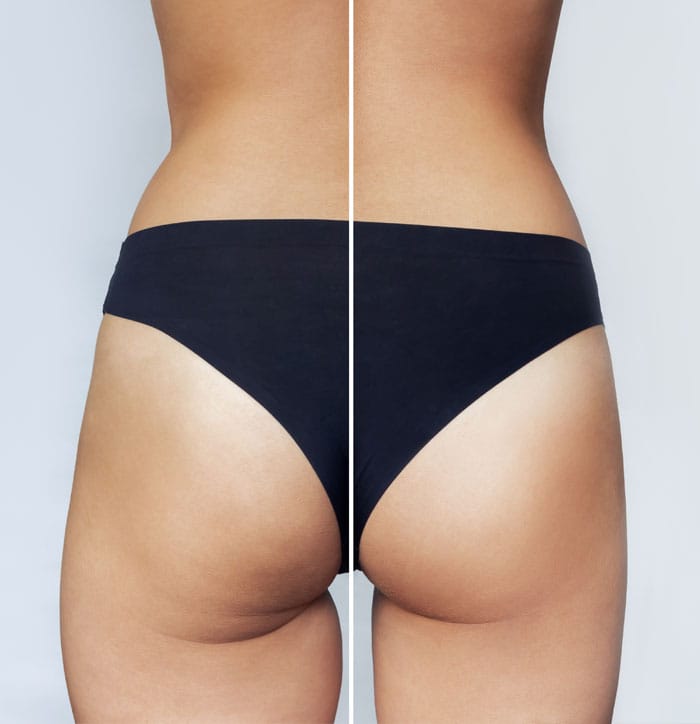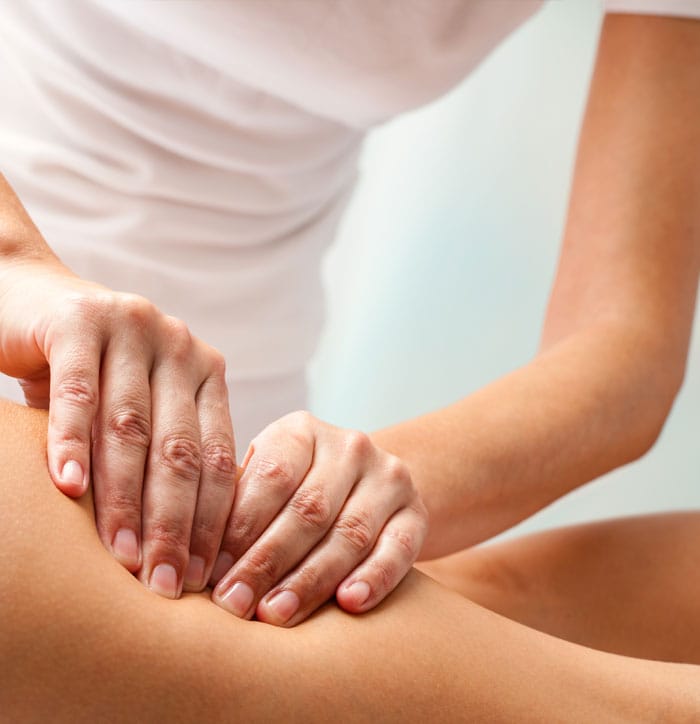 Thigh lift recovery
Every individual's recovery time is unique, but most patients recover from the thigh lift procedure in about two to three weeks and are able to return to regular activities in approximately six weeks. Patients can expect to experience some bruising and swelling on their thighs after surgery, which can be managed with rest and compression garments. By minimizing movement for a few weeks after surgery, you will enable an easier and faster overall recovery. While not required for a healthy recovery, attending massage therapy sessions can also be beneficial during this period as they help to ease soreness.
The benefits of thigh lifts
The results of the thigh lift are visible almost immediately after surgery, but your final results will likely take a few months to develop. You'll notice a significant reduction in stubborn skin, which leads to more toned and contoured thighs. The surgery can also help to reduce chafing and discomfort, lessen the appearance of stretch marks, and even reduce your risk of developing skin infections that may result from the friction between excess skin.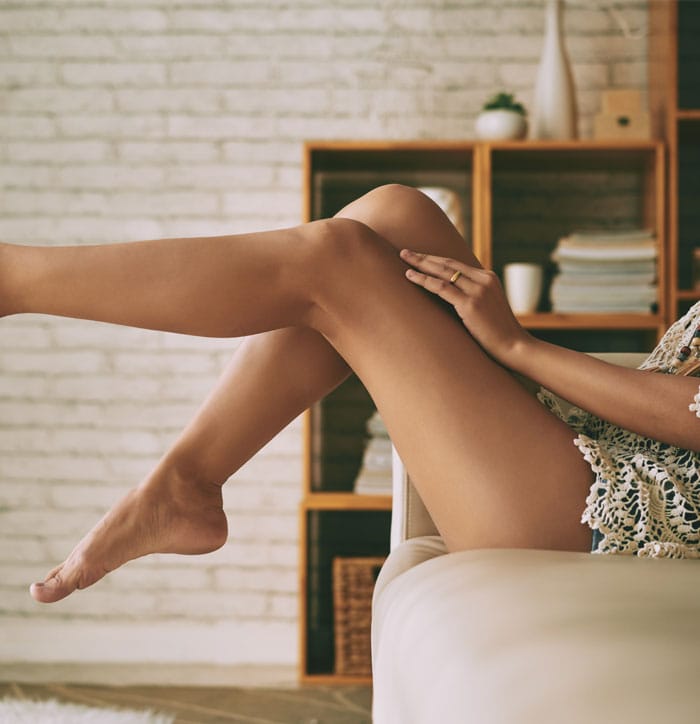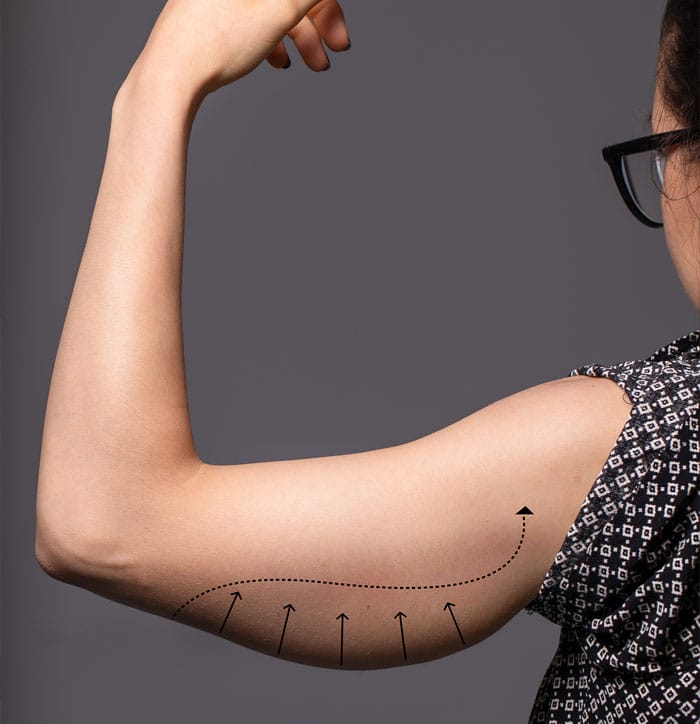 Brachioplasty: what is it?
Arm lift surgery (or brachioplasty) is a procedure that provides a reduction in sagging skin on the upper arms, from the underarm to the elbow. As collagen and elastin production in the body begins to slow with age, the skin on the arms naturally becomes less firm. Many adults who have lost a significant amount of weight experience this drooping skin in their upper arm area as a result of both natural processes and weight loss. Brachioplasty works to remove excess skin, tighten and smooth supportive tissue, and reduce pockets of fat, giving the arms a comprehensive lift.
The arm lift procedure: what to expect
During the arm lift procedure, your surgeon will make incisions on the inside or back of your arms to enable the reduction and removal of extra tissue, folds of skin, and fat. Afterwards, your surgeon will sew together the remaining skin tissue to create a smooth, contoured look that provides lift to the skin on the upper arms. As with the thigh lift, your surgeon will place arm lift incisions in discrete locations so that surgery scars are minimal and hidden.
Arm lift recovery
It typically takes patients about one to two weeks to recover from arm lift surgery. It is normal for your arms and hands to feel weaker at first, and they will regain strength as you heal. As with any other procedure, you should always follow the directions of your plastic surgeon after surgery to ensure a healthy recovery. It is essential that you get plenty of rest and avoid activities that may strain your arms during the early recovery period. After recovery, you'll find that your arms have been restored to their former firmness, enabling you to feel more comfortable and confident in your appearance.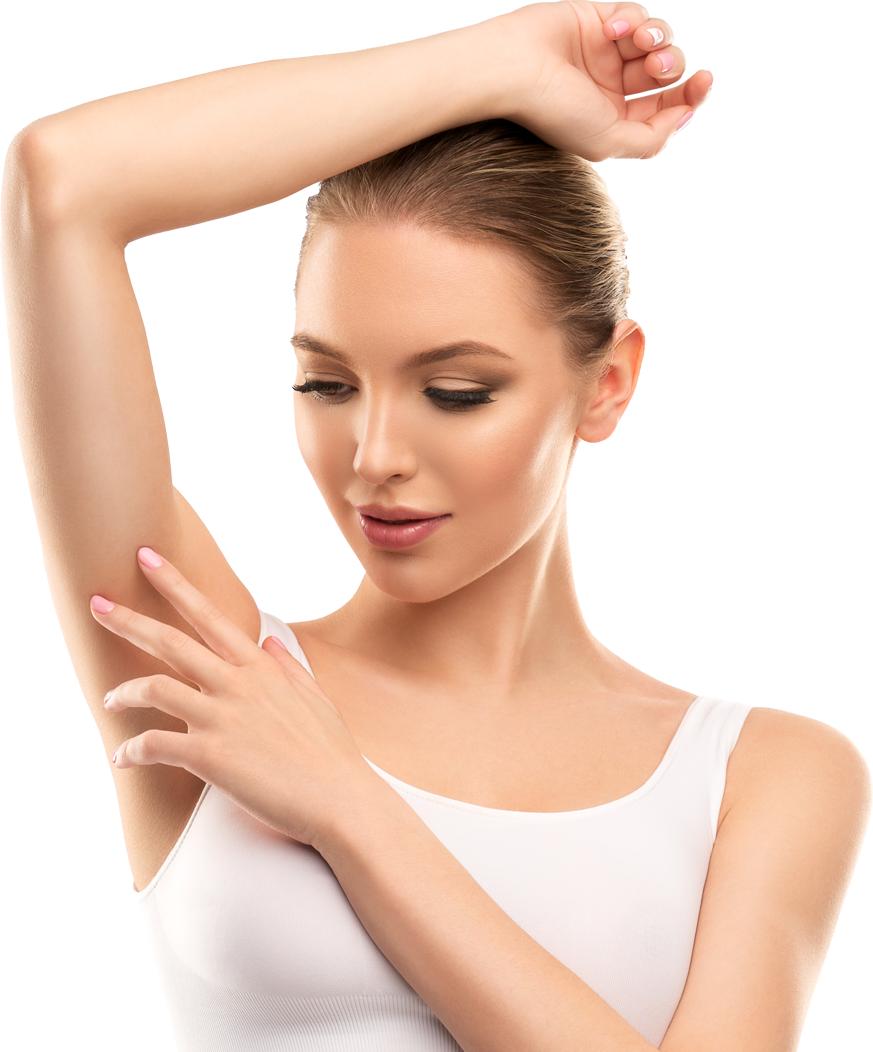 Candidates for body contouring
Both the thigh lift and arm lift are types of body contouring surgeries, which are often performed after weight loss. Ideal candidates for a thigh lift, arm lift, or another body contouring surgery are:
Nonsmokers
Adults who have stabilized their weight loss
Adults with excess skin after weight loss
Healthy individuals without underlying medical conditions that may impair healing from surgery or increase the risk of surgery
Patients with positive and realistic surgery goals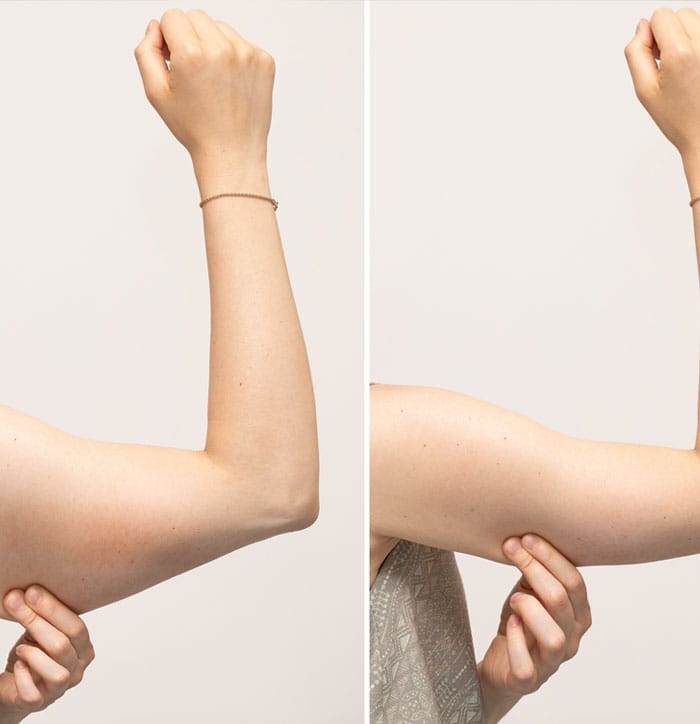 Body contouring is a common choice for many patients at our practice, as body contouring surgeries help to enhance the results of weight loss through the reduction and removal of stubborn skin, tissue, and fat. During your consultation, our doctors will discuss the best surgery options for you so that you can make an informed decision about your care.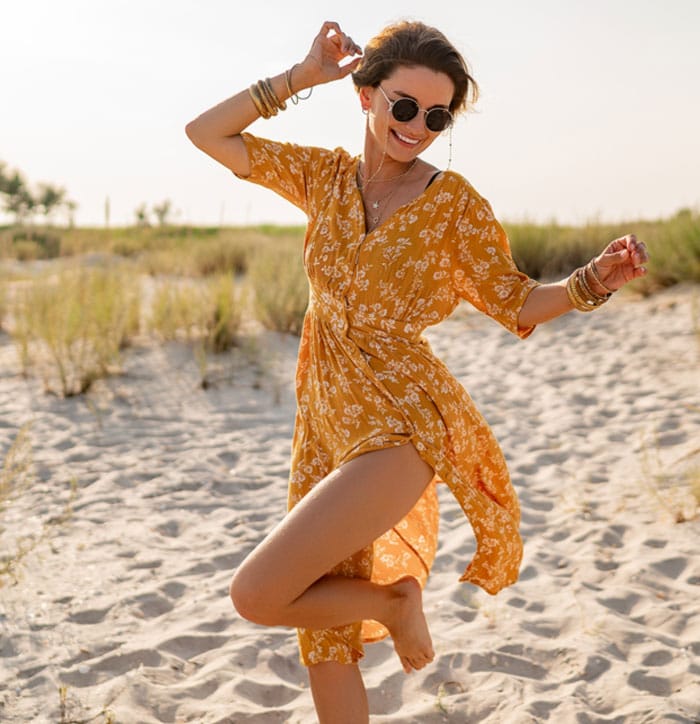 Upper and lower body procedures
At Columbus Cosmetic, we provide patients with a wide variety of upper and lower body procedure options in addition to the thigh lift and arm lift. Some of our most requested procedures include the post-weight-loss body lift, lower body lift, belt lipectomy, gynecomastia excision, and skin excisions, which give the body a more transformative lift. Many patients also elect to have tummy tucks or liposuction because they leave patients with firmer skin and less fat. Liposuction, in particular, contours and tones the body, giving it a rejuvenated appearance.
Liposuction is often combined with surgery such as the thigh lift and arm lift. Liposuction surgery involves the reduction and removal of fat from areas of the body such as the neck, chest, arms, abdomen, and legs, which helps to enhance the results of thigh lifts and arm lifts. At Columbus Cosmetic, we offer both liposuction and VASERlipo® for patients seeking fat removal, making it easier for patients to select the liposuction procedure that suits their needs. To learn more about our liposuction offerings, visit our liposuction page or contact us today.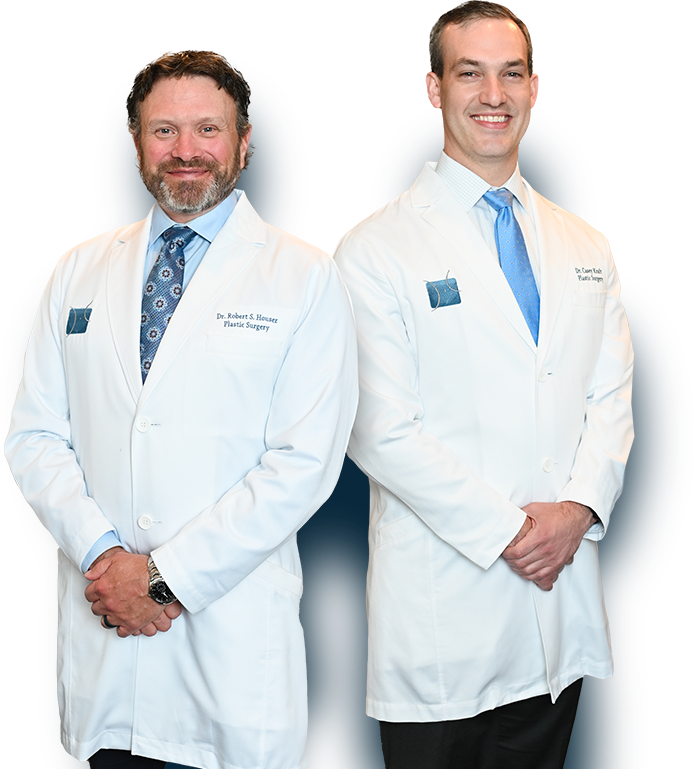 Contouring surgery you can trust
Our plastic surgeons can perform your thigh and arm lift onsite in the same convenient location as your consultation and all prior appointments. Columbus Cosmetic is proud to be an accredited surgical facility through the American Association for Accreditation of Ambulatory Surgery Facilities, which can only be accomplished by providing the highest level of patient care, safety, cleanliness, and emergency response procedures.
Our team is dedicated to making your surgery a safe and comfortable experience. We will make sure to walk you through preoperative and postoperative procedures that will help you achieve the best possible results after surgery, and we will answer any questions you may have about your treatment plan.
Visit Columbus Cosmetic
If you believe you'd benefit from a thigh lift or arm lift, call Columbus Cosmetic at (614) 890-5565 to schedule a consultation, and our staff will discuss your needs and help you determine your best surgery option. We look forward to helping you discover a more confident you.
Brachioplasty
Before & After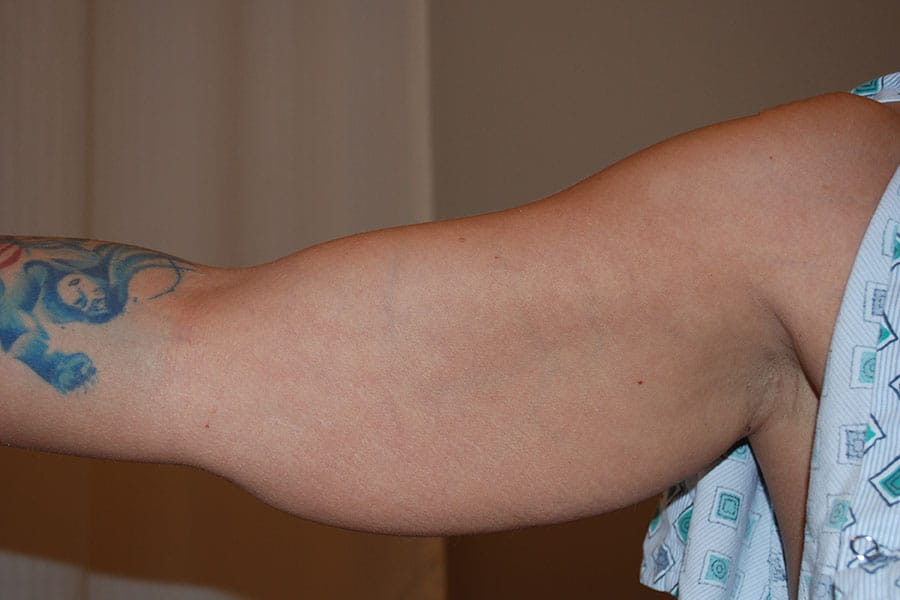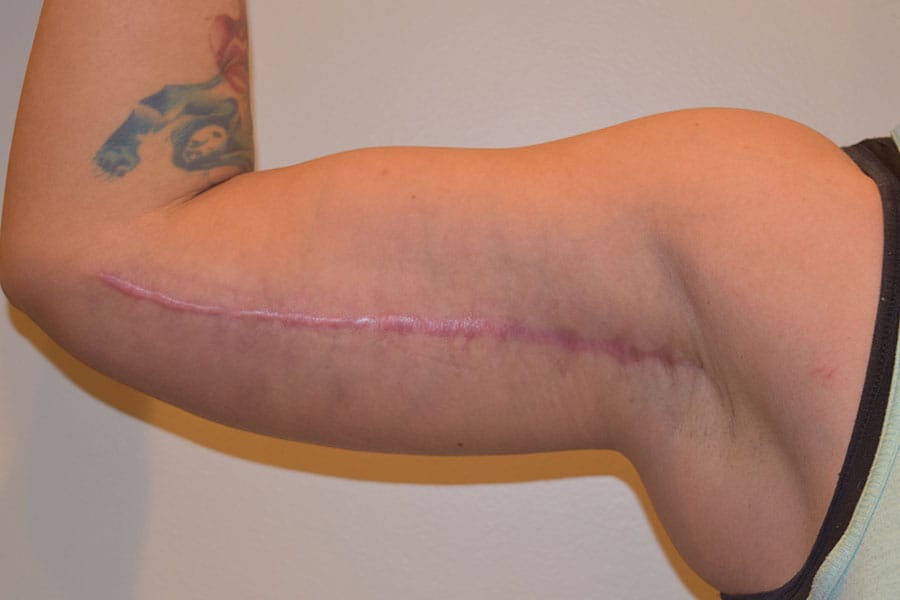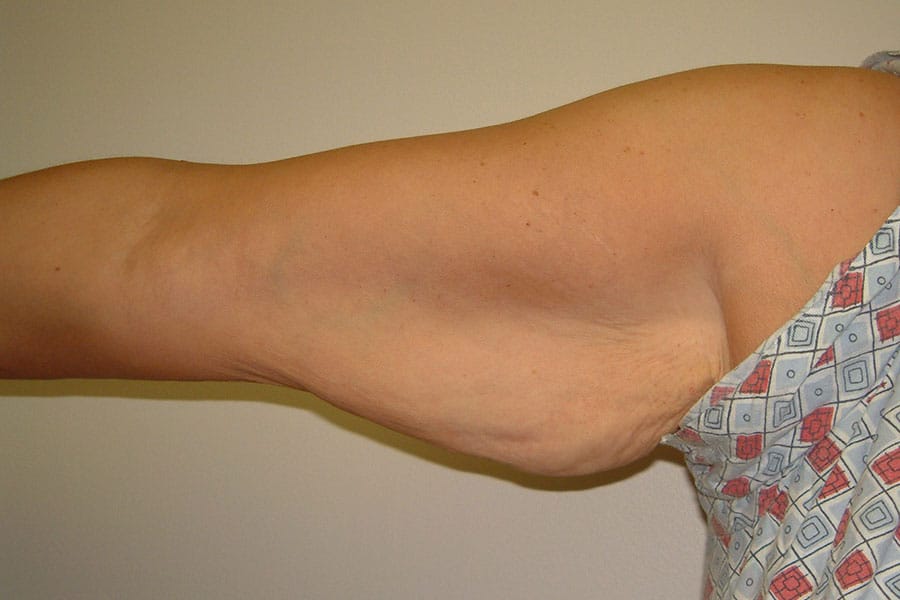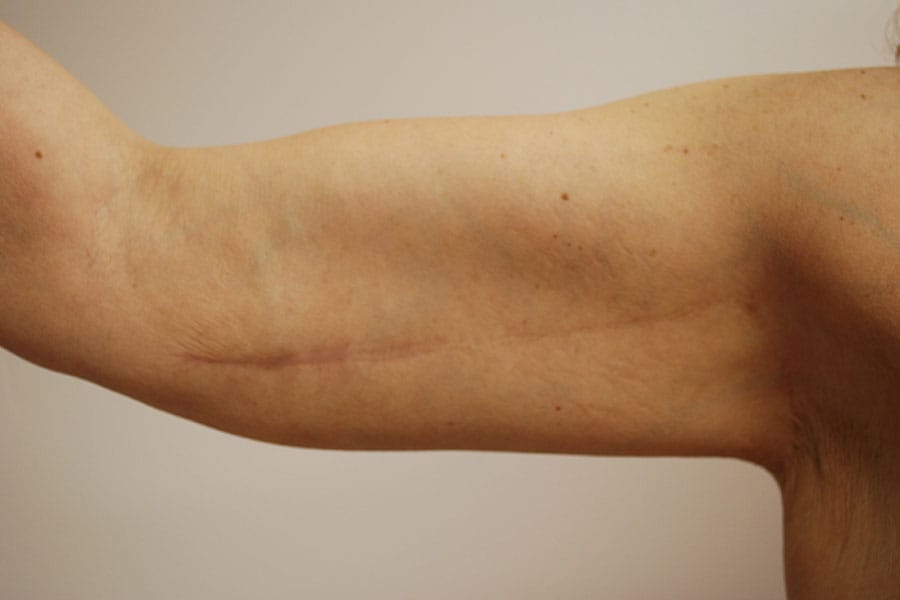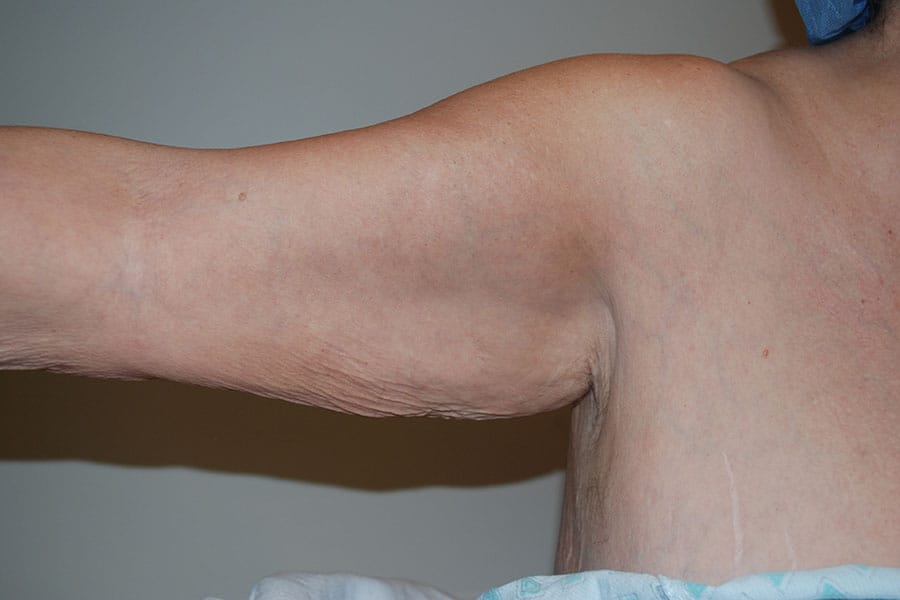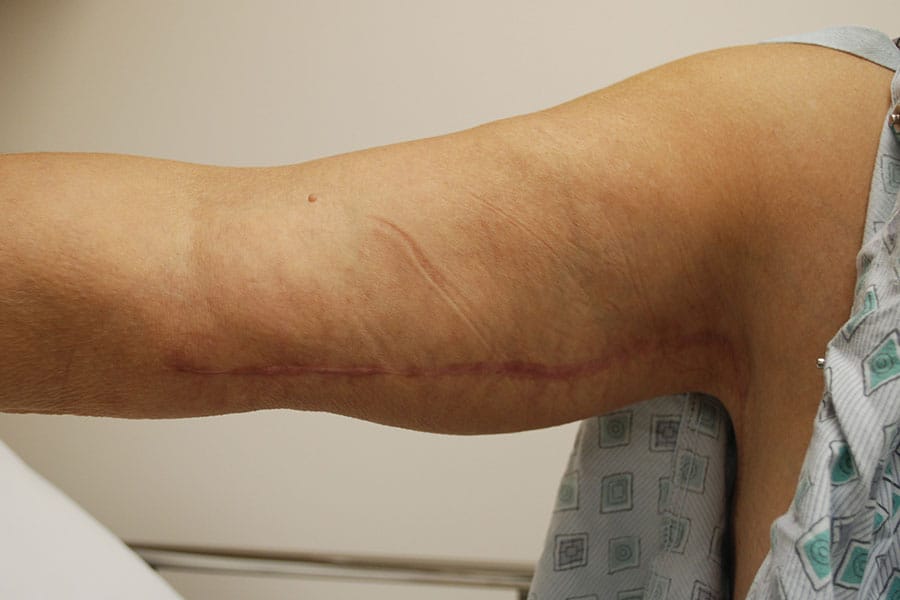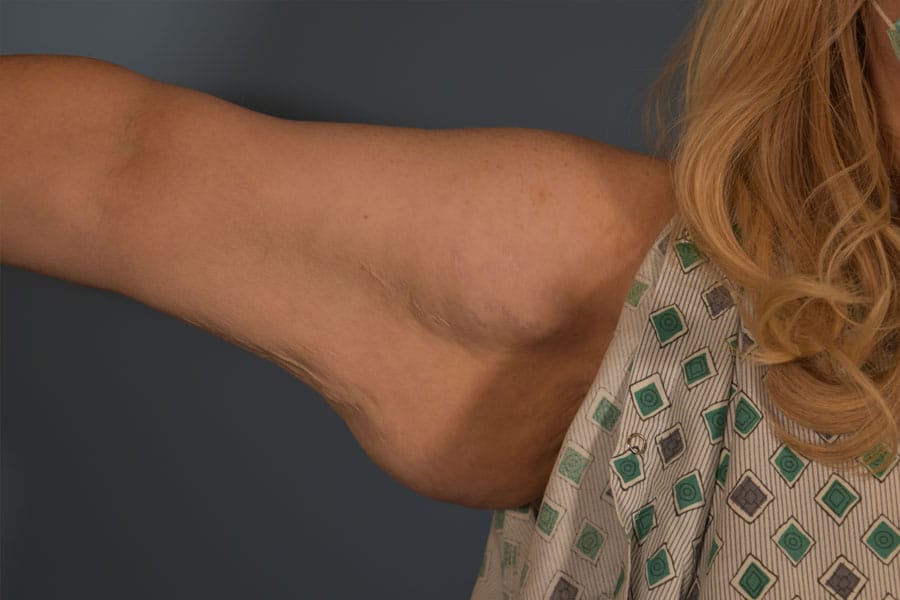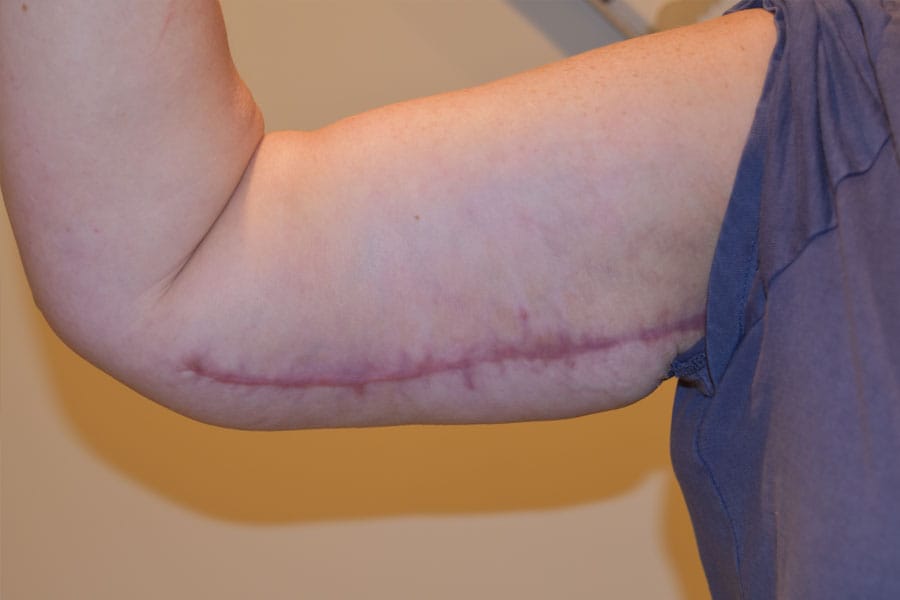 Dr. Houser was so professional throughout the entire process. He's very down to earth and makes you feel comfortable. His entire staff including his nurse, Kristin were excellent. I'm so happy with my procedure and will return if I ever want to get anything else done in the future!
Amanda B.

This practice hands down is the best around! From the receptionists, the schedulers, the nurses, the anesthesiologists, and both surgeons, AMAZING! I cannot thank them enough or say enough kind things about Columbus Cosmetic.
Sarah M.

Dr. Kraft is an amazing and professional surgeon! His work and personality are way above all other surgeons in his profession. He was kind, caring and an absolute perfectionist. My husband and I were so happy with him and the results of my surgery! He is at the highest level of a surgeon!!
Anne P.