Breast Reconstruction Columbus Ohio
The breast reconstruction process can be a critical part of the recovery from cancer physically, emotionally, and mentally. Deciding on the type and timing of breast reconstruction—and even whether to reconstruct in the first place—can be overwhelming. Fortunately, it's a decision that can easily be set aside until a year or more after a woman has recovered from cancer. If breast reconstruction is something you are considering now, know that Dr. Houser and Dr. Kraft's years of experience and training, along with their ability to collaborate easily with your oncology team, means you will receive some of the most expert-level breast reconstruction Columbus has to offer.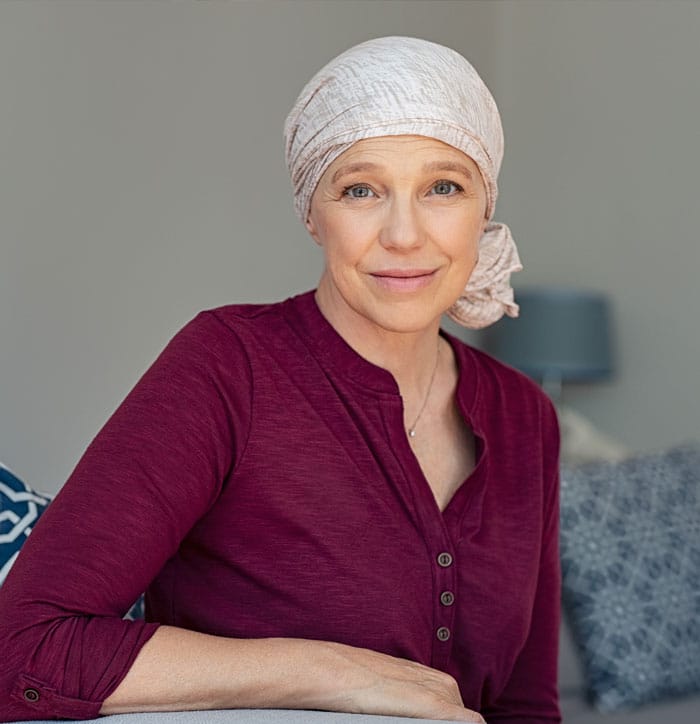 Women who choose reconstruction have a number of options regarding timing, type of implant, and method. At your initial consultation, Dr. Houser or Dr. Kraft will be ready to review these options carefully and with plenty of time to answer all your questions. Before that appointment, we suggest you visit www.breastcancer.org to learn some of the basic terms and see a preview of the decisions to be made. We also recommend that you take time to review their list of questions to ask your plastic surgeon.
Generally, Dr. Houser and Dr. Kraft are able to provide services for the following conditions and preferences:
The restoration of breasts affected by lumpectomy, single mastectomy or double mastectomy
Immediate reconstruction, at the time of the mastectomy, or after the course of treatment is complete, always with attention to any asymmetry that may exist between the breasts
Dr. Houser has over 10 years of experience with the "Direct to Implant" (DTI) procedure, an option that does not require tissue expanders and that is rapidly becoming more widely preferred; DTI allows women to wake from their mastectomy with a fully reconstructed breast that does not typically require future adjustments or surgeries to reach its final form;
Nipple/areolar reconstruction through skin graft and/or areolar tattooing (to better match the pair)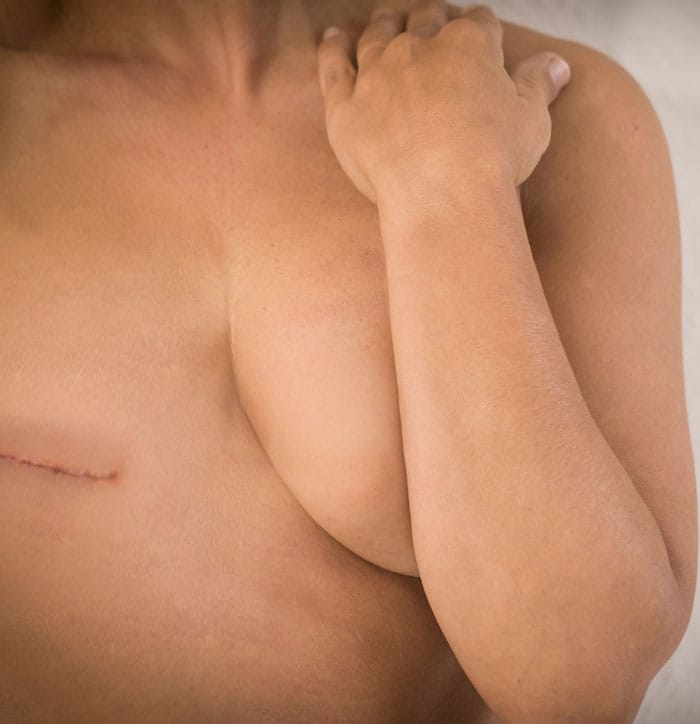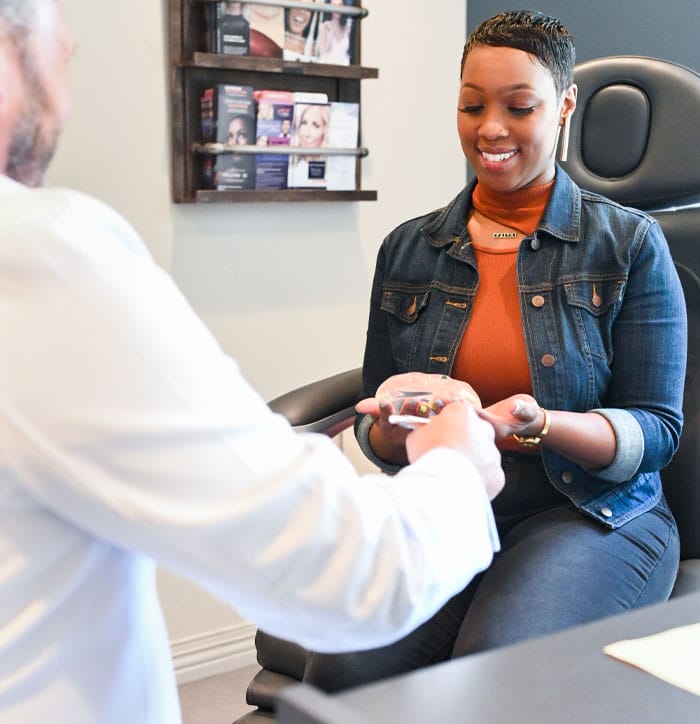 There are, of course, pros and cons for every option described above. Dr. Houser or Dr. Kraft will review these with you, taking into consideration some important factors: the composition of your body, any future cancer treatments (so as not to impede their efficacy), your concerns about incisions and scarring, your concerns about altering tissue and muscle structure, your preferences regarding follow-up procedures, as well as your age, tobacco use, and activity levels. For an easy-to-read breast reconstruction comparison chart provided by breastcancer.org, click here.
Breast reconstruction is far more complicated than cosmetic surgery and requires a plastic surgeon who is prepared and available to collaborate with you and your treatment team. Dr. Houser, Dr. Kraft, and their staff at Columbus Cosmetic have the incredible expertise, patience, compassion, and insight required to make your reconstruction experience a positive and reassuring one, every step along the way.

The entire practice is top notch. They did my reconstruction following bilateral mastectomy and they were the most caring, compassionate doctors that I have ever met. After my recovery, I have continued visiting their practice for Nutox (with Nurse Amanda), facial treatments (with Rani) and they would be my go to should I ever decide to do any cosmetic procedures. They are all great people, who are experts in their field.
Amanda S.

Dr Houser has amazing attention to detail and is very honest about what he can and cannot do. I love his compassion, humor, and down to earth way about him. He is extremely skilled and wants you to look as natural as possible. He did my breast reconstruction after my mastectomy. I would highly recommend him to anyone!
Bridget K.

Dr. Houser was my doctor as I dealt with breast cancer several years ago. He worked alongside my surgeon for a double mastectomy & reconstruction surgery. He basically held my hand during a difficult time in my life. He was extremely caring and has the best bedside manner! His smile lights up a room and he makes you feel like you are the most important person in the world. His staff has always been welcoming at my visits. I would highly recommend him for any plastic surgery needs.
Laura S.