Lip Injections Columbus Ohio
If you want to enhance your facial features but don't want a facelift, injectable fillers may be the answer. Columbus Cosmetic has a wide range of nonsurgical, injectable options for patients seeking an alternative to surgery, right in Columbus, Ohio. Although the results will not be the same as a facelift, the effects of fillers, lip and other areas, can range from subtle to dramatic. The providers at Columbus Cosmetic specialize in both lip and facial filler treatments, which provide natural enhancement to your appearance, lips, and skin. Filler can make your skin appear more firm, improve the fullness of your lips, and produce a reduction in facial creases.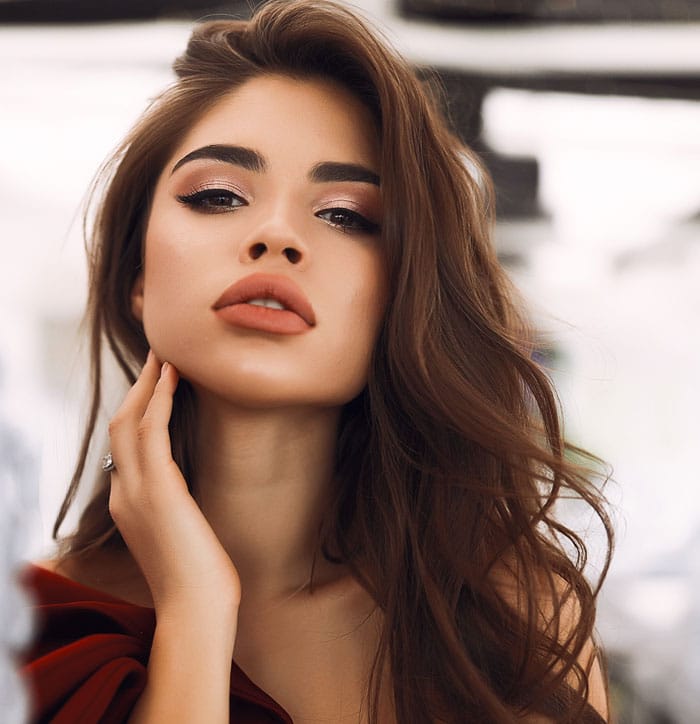 The Benefits of Fillers
By just filling the vertical lines around the lips and a few fine facial lines, a patient's skin can look years younger. Many patients also choose to combine these procedures with lip augmentation and BOTOX® injections for a more youthful appearance.
Lip injections (or lip fillers) are particularly beneficial for rejuvenating facial features, improving the shape of patients' lips, and providing a subtle lift to the face. A fuller upper and/or lower lip can make a person look and feel younger, which helps patients to gain personal confidence. You'll be left with lips—and lip volume—that you'll love.
All About Injections: Options for Enhancement
There are several options for injectable fillers. Fat is a common choice to restore lost volume in the lips or face because it's easily harvested from almost anywhere on the body with minimal scarring, there's no risk of allergic reaction, and a portion of the transferred fat will become permanent. Repeat sessions can then be used to tailor the final volume of the fillers, whether they're injected into the lip or the face. Our patients' wellness is essential to us, so we ensure that all of our injectable procedures are safe to perform and provide the most satisfactory results.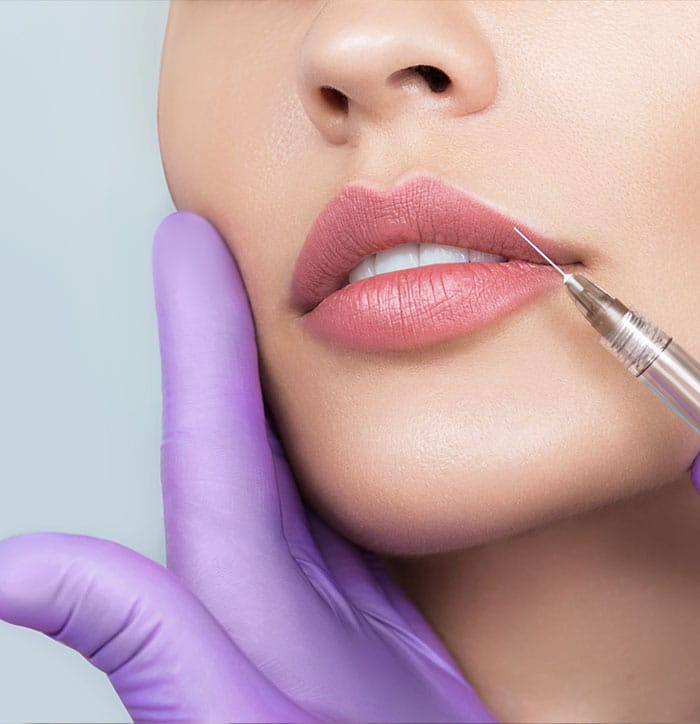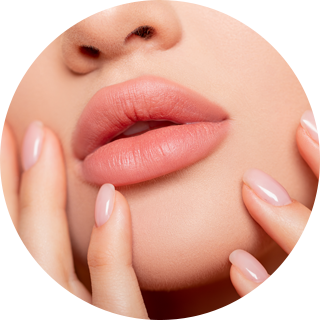 Among our options for filler treatment are dermal fillers. Dermal fillers are especially efficient at diminishing facial lines and restoring volume to the face and lips. These fillers can be used to plump thin lips, lift facial features, and soften skin creases. While we have a variety of filler treatments available, many patients opt for dermal fillers as a less invasive method to improve the fullness of their upper or lower lip.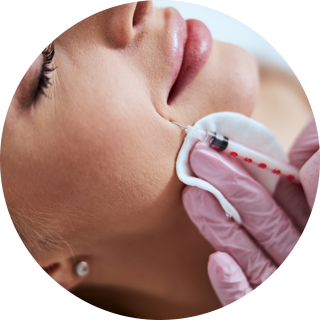 Additionally, patients often elect for injections in nasolabial folds because it's an easy way to provide a more youthful look. Nasolabial folds are the lines that run from the nose to the corners of the lips. They have the tendency to deepen with age, and filling them out can have a dramatic effect. An improved appearance is visible almost immediately.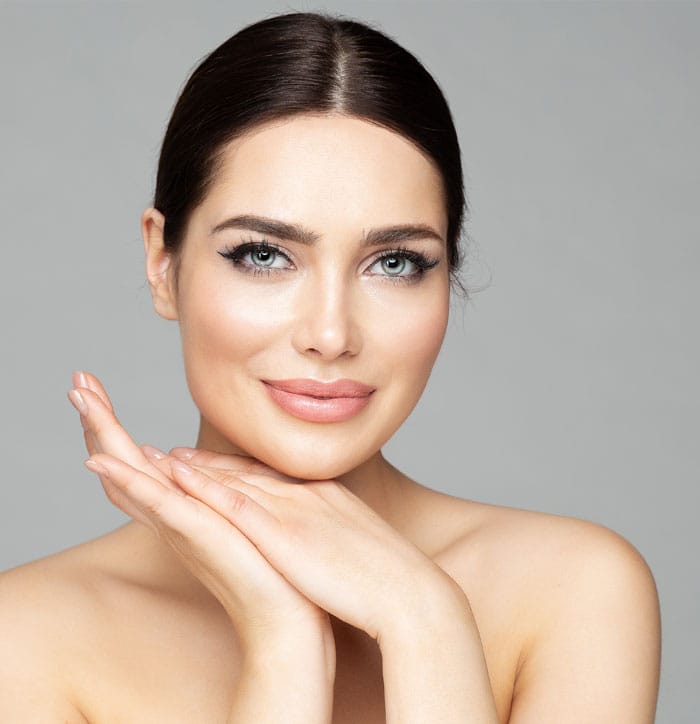 JUVÉDERM® Treatment for Lips and Face
We also use injectable fillers called JUVÉDERM® Ultra, JUVÉDERM® Ultra Plus, and VOLBELLA®® / VOLLURE® / VOLUMA® for treatment of the lips or face. These work in the same way as fat transfers without the need to transfer fat from another part of the body.
JUVÉDERM® is one of the most popular filler brands for patients seeking lip or facial fullness. Because it contains hyaluronic acid, a naturally produced sugar that helps to retain moisture in the skin, JUVÉDERM® treatment restores volume to the face and lips for natural-looking, long-lasting results.
Lip augmentation specials
Our providers also offer RHA fillers to provide lip augmentation and facial fullness. These fillers are designed to be dynamic, moving with your face and producing natural results for the lips and face.
Facial Fillers
Injectable fillers can also be used in other areas of the face to smooth and soften wrinkles and to plump areas where volume has been lost. Although fillers and lip injections will not completely transform your skin, most patients are pleasantly surprised and quite pleased with the results of their lip and facial treatments.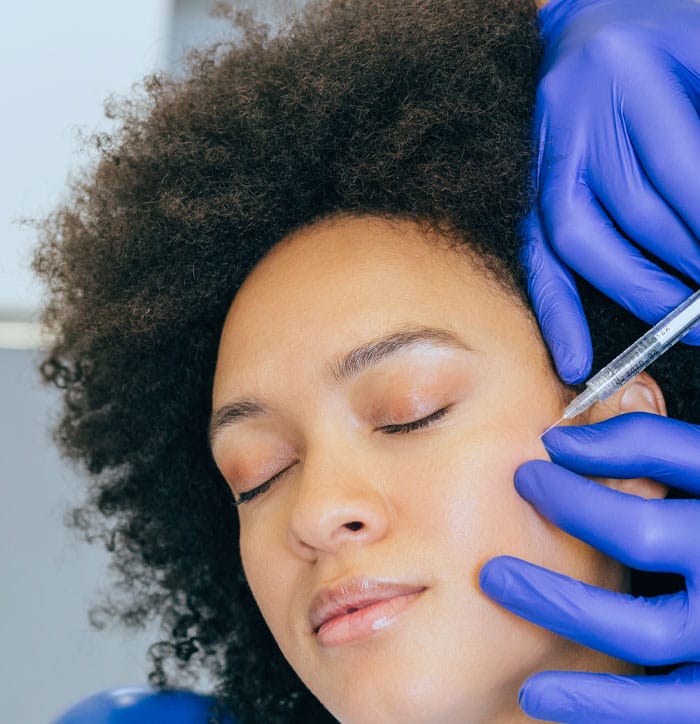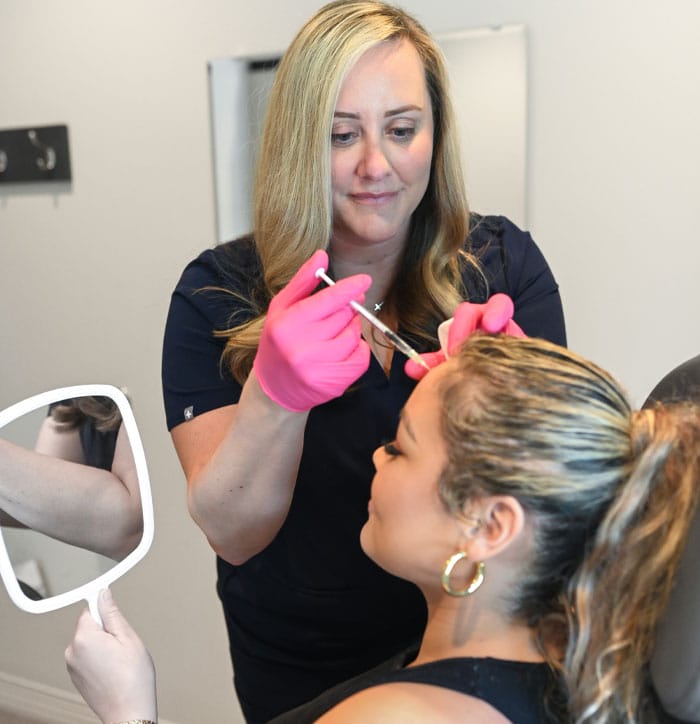 Lip and Facial Fillers with Dr. Houser
As a plastic surgeon certified by the American Board of Plastic Surgery (ABPS), and a member of the American Society of Plastic Surgeons (ASPS) and American Society for Aesthetic Plastic Surgery (ASAPS), Dr. Houser's skill and experience means injectable filler procedures are provided in a way that maintains the best, most natural-looking results. At Columbus Cosmetic, our team's expertise ensures that patients in Columbus, OH and the greater Ohio area receive the best possible care.
Call Columbus Cosmetic today to schedule a consultation. We look forward to learning your goals and determining the best injectable option for you.

I've always smiled with a fake smile so that my top lip wouldn't completely disappear. I now smile full teeth everyday and I feel pretty. Thank you! Thank you! Thank you!
C.S.

I highly recommend Amanda at Columbus Cosmetic. She is amazing! I'm very pleased with the results I am seeing. The staff is always pleasant and it is easy to schedule appointments.
Ashley S.

The staff is compassionate, caring, and goes above and beyond to make your experience comfortable and stress free! While their specialty is cosmetic, they make you feel beautiful inside as well. Highly recommend.
Victoria G.