Eyelid Surgery Columbus Ohio
The eyes have long been known as the "windows to our soul," and there's no better way to brighten the view through those windows than eye lift surgery (also known as blepharoplasty or eyelid surgery). With time and life experience, our eyes tend to accumulate excess skin that leads to sagging, bagging and hooding. Dr. Houser and Dr. Kraft of Columbus Cosmetic offer several approaches to eyelid surgery that can leave you with a more youthful, energized appearance and possibly even better vision—all without changing the natural shape of your eye.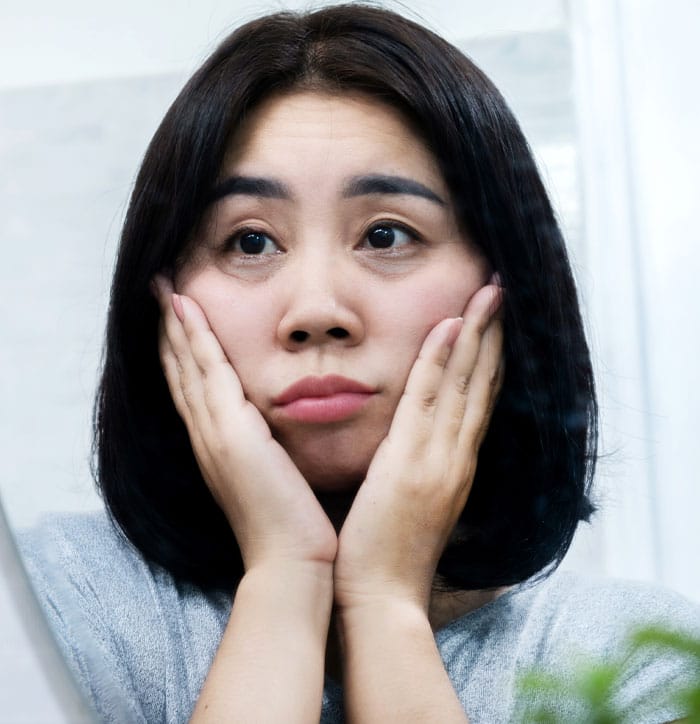 What is blepharoplasty?
Blepharoplasty is a surgical procedure that can be performed on both the upper and/or lower eyelids. The surgery provides a reduction in excess skin from the eyelids that may otherwise cause drooping upper eyelids and under eye bags. Many patients attest that their blepharoplasty makes them appear younger, more well-rested, and more alert, enabling them to feel more confident.
During the surgery, your surgeon will make small incisions in the folds of your eyelids, minimizing the visible evidence of your procedure. Your surgeon will then draw away excess tissue or fat that is causing eyelid problems. Sagging skin and muscle tissue will be strengthened and made taut, giving patients a natural, lifted look that doesn't feel plastic or fake. A blepharoplasty with us typically takes between 45 minutes to 2 hours, depending on whether a patient receives an upper blepharoplasty, a lower blepharoplasty, or both.
Health Benefits
While eyelid surgery comes with a number of cosmetic and aesthetic benefits, it also enables better eye health. A number of older adults experience loose skin around their eyes, which can affect peripheral vision and make day-to-day activities more difficult. Drooping eyelids can cover parts of the eye's pupil, obstructing vision, while a sagging lower lid can expose too much of the eye's white area, leading to discomfort and dryness. Eyelid surgery works to treat and remove surplus skin, and may provide a reduction in vision problems.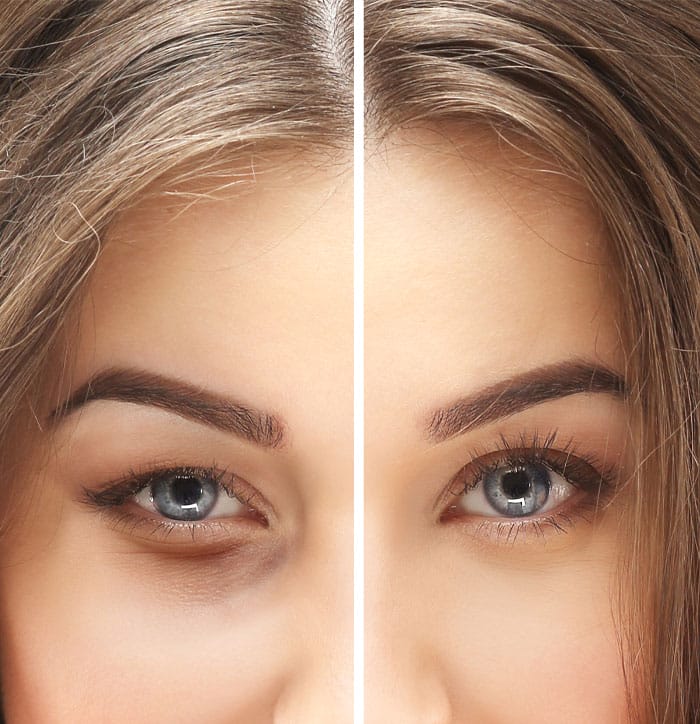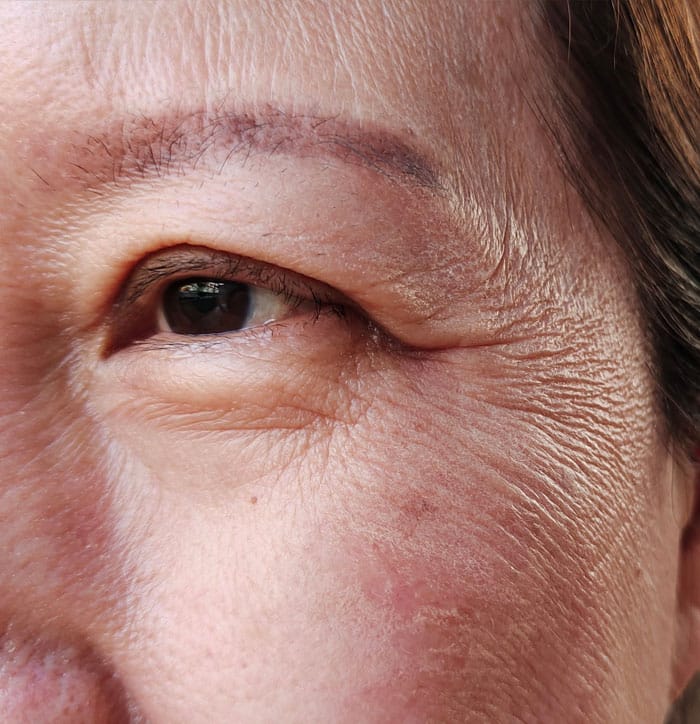 Candidates for Eyelid Surgery
In general, a good candidate for eyelid surgery is a person who:
Has skin that causes folds or drooping in the upper or lower eyelids
Has puffiness in the upper eyelids due to excess fat
Has bags under the eyes or drooping lower eyelids
Is in generally good health
Does not smoke
Has realistic treatment goals and expectations
If you meet these criteria, eyelid surgery may be able to give you the results and relief from surplus skin that you desire. Your plastic surgeon will make sure that any procedure performed is both safe and effective so that you receive blepharoplasty results you love. Patients can elect to have surgery on their upper and/or lower eyelids, depending on their needs.
Upper Eyelid Surgery
Patients come to us for upper eyelid surgery when excess skin in the upper lid is creating a hood over the eye or giving them a puffy, tired appearance. For some patients, the surgery removes fat alone and there is no visible scarring. For those who need a reduction in skin as well, the surgery scars remain carefully hidden in the eyelid crease. In each case, the result of eyelid surgery may be improved vision as well as a brighter, rounder, and younger appearance to the eyes.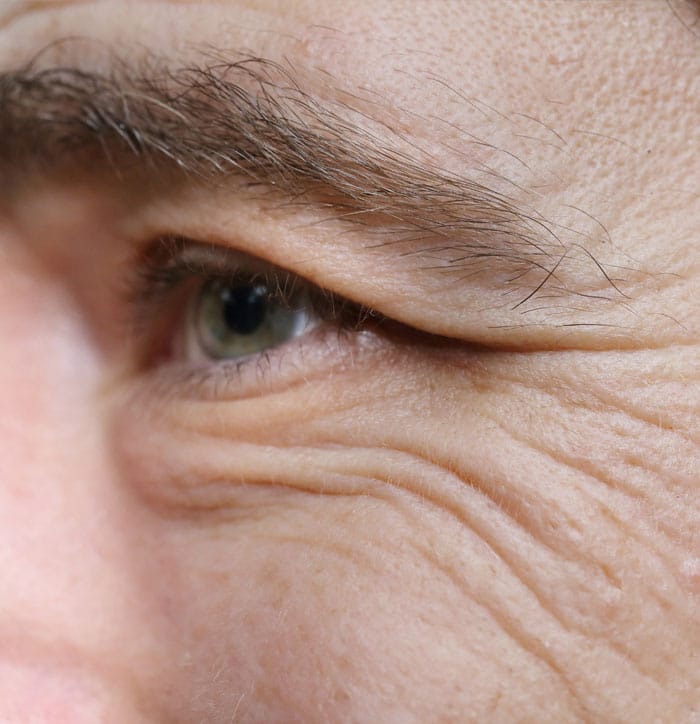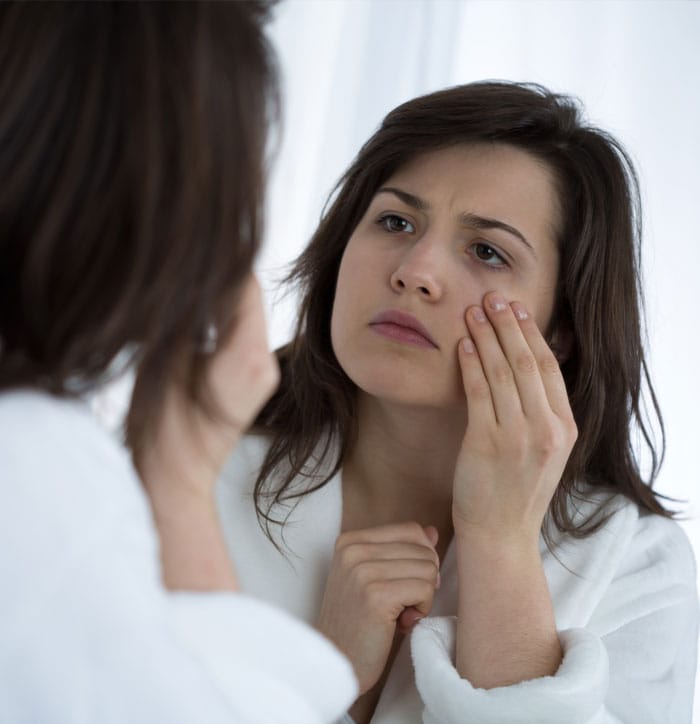 Lower Eyelid Surgery
Many of us reach a point in life when, regardless of how many hours of sleep we've had the night before, we still wake up with bags under our eyes. Dr. Houser and Dr. Kraft are able to easily remove, reshape, or reposition the fatty deposits using advanced plastic surgery techniques. In some cases, your plastic surgeon may remove extra skin to eliminate the appearance of tired baggy eyes. For some patients, plastic surgeons provide only a reduction in fat, which leaves no visible scarring behind. Just as with the upper eyelid surgery, the result is a natural-looking, more youthful and refreshed appearance to the eyes.
Recovering from blepharoplasty
The recovery time for eyelid surgery is about two weeks. However, many people are able to return to their normal activities within about a week after surgery. Following your blepharoplasty procedure, you may experience temporary blurred vision, light sensitivity, swelling, and other side effects, all of which are a normal part of eyelid surgery recovery.
Most patients experience minimal bruising and, because of strategic incision sites, any scarring from the surgery will be small and hidden. As with the majority of procedures performed by our plastic surgeons, twilight sedation will be used for a gentler eyelid surgery recovery with less nausea and vomiting.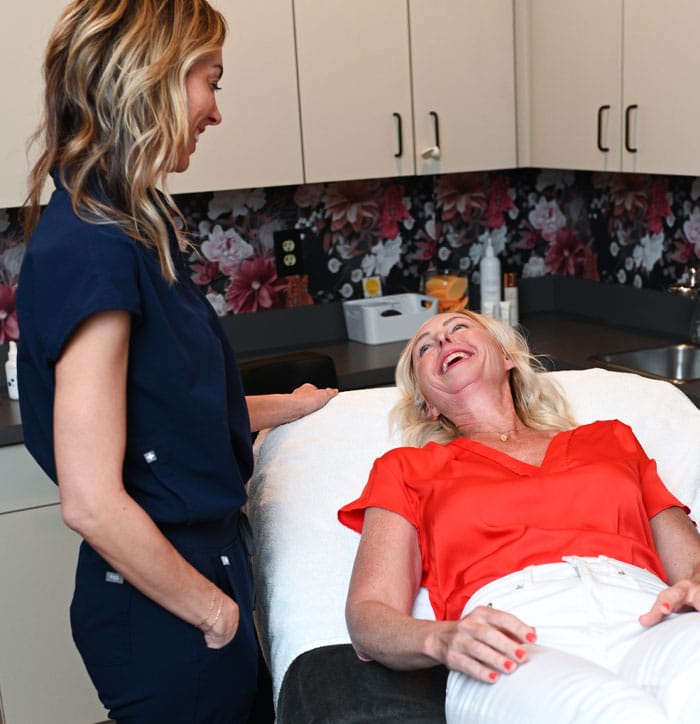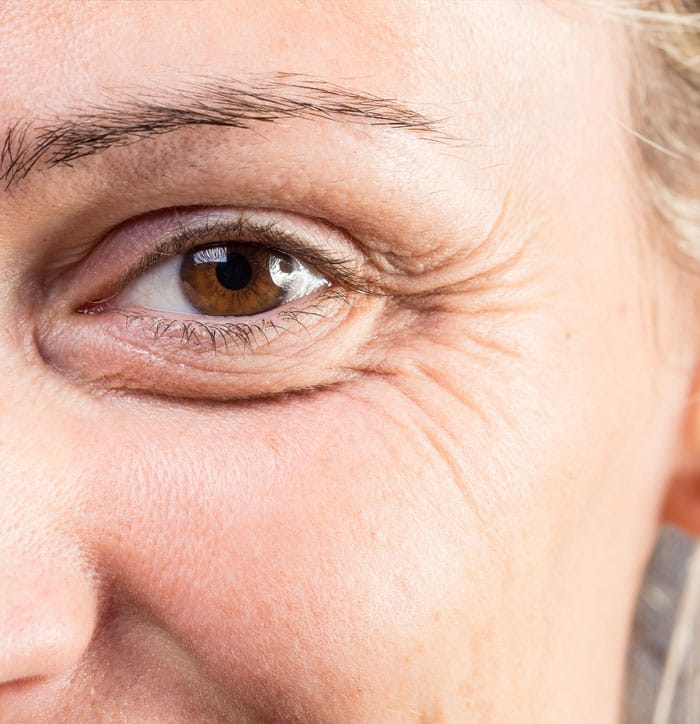 Enhancing Eyelid Surgery Results
It's important to keep in mind that "crow's feet" or dark under-eye circles are not corrected through eyelid surgery. Many people combine the blepharoplasty procedure with a brow lift, facelift, and/or a non-surgical injectable for a more thorough refresh of the entire face, as this can help to address dark circles and wrinkles around the eyes. For those seeking options other than surgery, it's often common to undergo additional treatment with Botox, fillers, or chemical peels to provide firmer, healthier-looking skin.
Your Surgery Consultation
The only way to really know which options will provide the results you're looking for is through a consultation with Dr. Houser or Dr. Kraft. They will listen carefully to understand your goals, thoroughly explain only the most relevant options, and will never try to pressure you with unnecessary procedures. As the first step in your journey to surgery, the consultation offers a private forum to ask questions, explore surgery offerings, and discuss pre- and post-treatment plans with your doctor.
Potential risks of eyelid surgery
While every plastic surgery procedure comes with some risk, blepharoplasty is very safe, with minimal risks to patient health and little to no visible scarring. Before your eyelid surgery, your surgeon will be sure to brief you on the potential treatment risks so that you can be prepared for your procedure and recovery.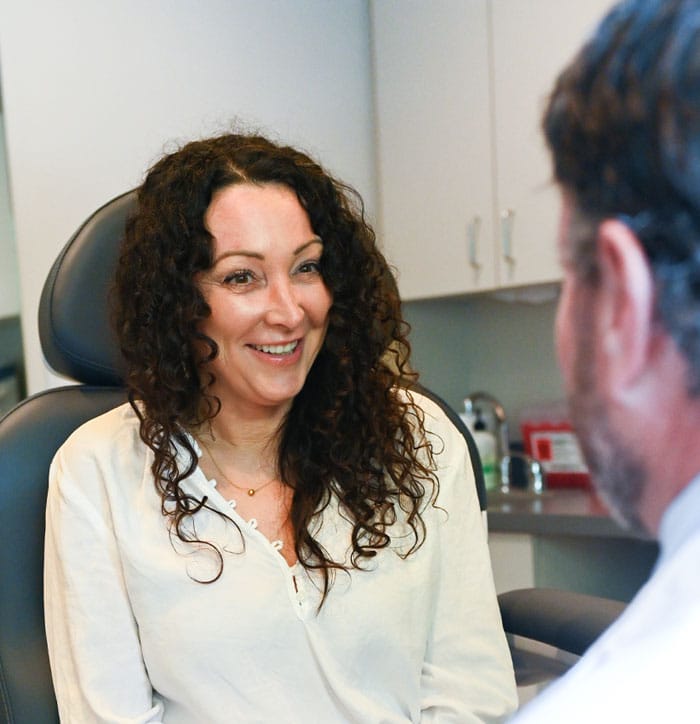 Care you can trust in Columbus Ohio
Dr. Houser, Dr. Kraft, and the staff of Columbus Cosmetic pride themselves on maintaining certification as an approved, private surgical facility, which means your surgery will be conducted on site at the same Columbus Ohio location where your consultation and prior appointments took place. Our surgeons always ensure that you have enough information to make active decisions about your treatment plan, enabling better surgery results and a healthier recovery.
Other plastic surgery offerings
In addition to blepharoplasty, patients can explore a wide variety of safe plastic surgery options at our practice. For facial surgery, facelifts/neck lifts, rhinoplasty, and brow lifts are popular choices. To learn more about a face procedure or other facial rejuvenation offerings, visit our Face page.
Patients also select our practice for body surgery such as a breast reduction, a thigh and arm lift, liposuction, and more. We tailor surgery to suit your needs, regardless of whether you're seeking augmentation, reduction, or restoration. Learn more about your surgery options on our website, and peruse our nonsurgical offerings as well.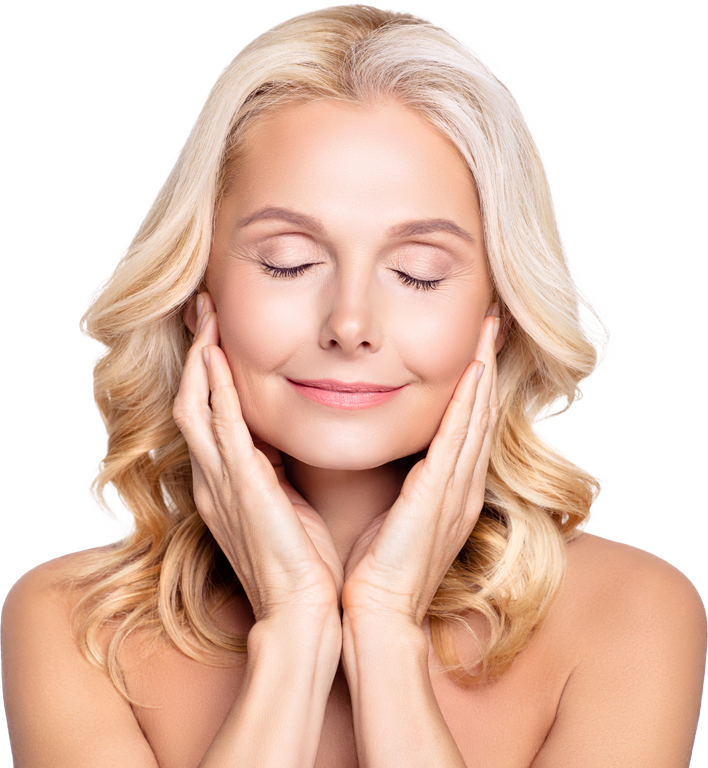 Call today to schedule your procedure
Call us to schedule an eyelid surgery consultation with Dr. Houser or Dr. Kraft at our Columbus Ohio office. Columbus Cosmetic looks forward to working with you and helping you find the best path to brighter, younger-looking eyes!

Had an upper blepharoplasty a few years ago and I am still very happy with the results. Thank you Dr. Houser! Today I had Botox injections and Karen always knows exactly where and how much I need. Staff is super friendly and very accommodating. Would highly recommend Dr. Houser (and his anesthetist, too).
Karla C.

Dr. Kraft performed my upper eyelid surgery and was very professional, kind and caring and did exactly what he said he would do. I'm pleased with the results and the doctor and the staff have all been great, especially Ashley. Thanks for everything Dr. Kraft.
Samantha S.

I can't even begin to express what a wonderful overall experience I've had at Columbus Cosmetic! I've struggled for many years with a droopy eyelid as a result of an accident when I was a child. This would be my 3rd surgery, so needless to say, I was apprehensive. After meeting with the surgeon I was fully at peace and I am very happy with my results.
Patricia A.