Chemical Peel Columbus Ohio
Chemical Peels at Columbus Cosmetic
You may spend a lot of work on your teeth—cleaning, whitening, and removing any spots to keep them smooth and vibrant. There's no reason why you wouldn't want to do the same for your skin. As you age, unsightly wrinkles and blemishes may need some additional care. That's where a chemical peel at Columbus Cosmetic in central Ohio can help. Just like maintaining good dental hygiene, chemical peel treatment can have added health and dermatologic benefits—removing precancerous skin growths, softening facial acne scars, and even controlling acne.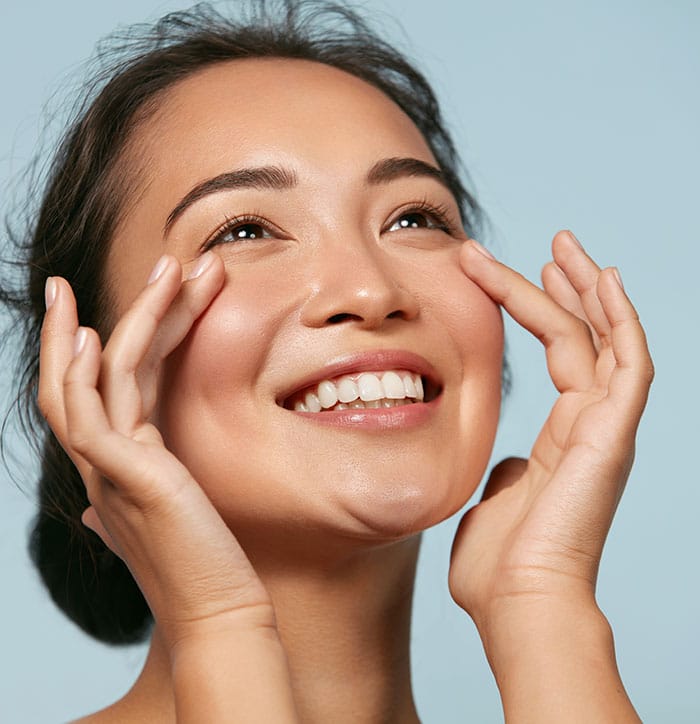 How will chemical treatment work?
If a facelift surgery is like fitting bed sheets, a chemical peel is like ironing. Chemical peels help to smooth fine lines and wrinkles, even out skin texture, and address uneven skin tone and discoloration. During a chemical peel, a chemical solution is used to improve and smooth the texture of the skin by removing its damaged outer layers and stimulating its deeper layers. Chemical exfoliation helps to stimulate skin cell turnover, which unclogs pores and corrects skin discoloration, giving the skin a beautiful glow.
The Different Kinds of Chemical Peels
Chemical peels range in intensity, from a light or superficial peel to a deep peel, depending on the chemical that is used on the skin. With the guidance of our physicians or aesthetician, patients can select from a wide variety of chemical peel options depending on their skin type and goals to achieve the ideal amount of exfoliation. AHA peels, BHA peels, TCA peels, and laser peels are all popular peel options for patients seeking exfoliating skin care treatment.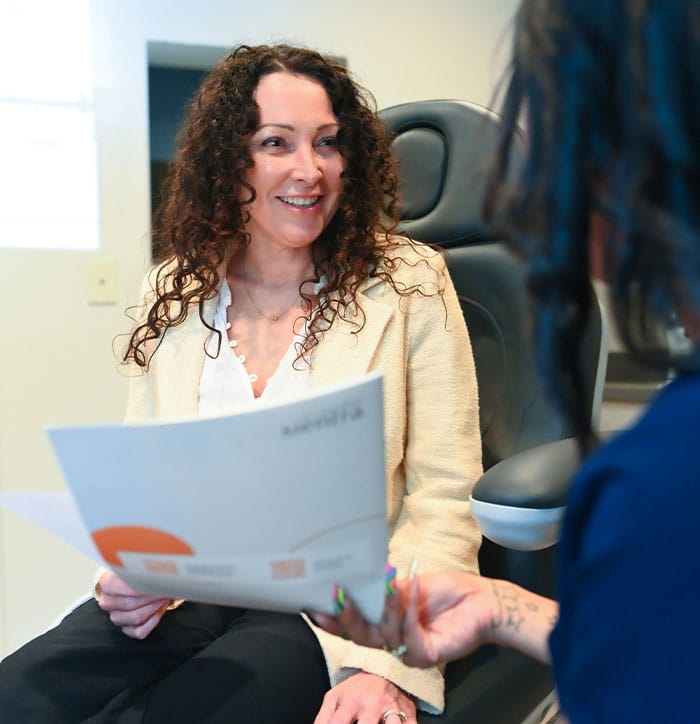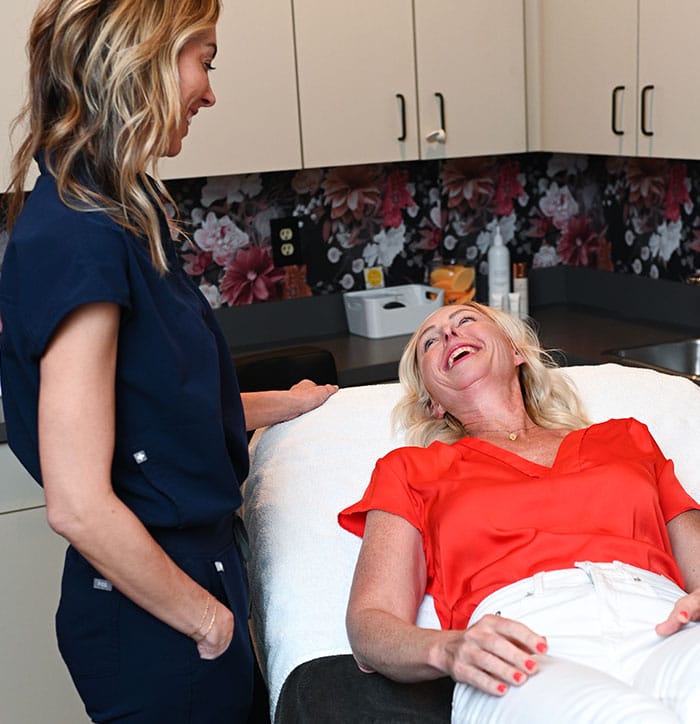 Light to Deep Exfoliation
Light chemical peels often use AHA acid, BHA acid, and/or glycolic acid, which are more gentle chemical exfoliants. These peels help to reduce dry skin, mild skin pigment issues, and some fine lines.
The most common medium depth peel is a TCA peel. A trichloroacetic peel uses a chemical agent that is effective for patients with sun-damaged skin, skin pigment irregularities, wrinkles, and acne scars. It can also help treat precancerous growths on the skin.
A deep peel is designed to penetrate further into the skin. Although it requires more recovery time, this treatment offers longer-lasting and more significant results.
Patients seeking a more intense treatment can also opt for a laser peel. Laser treatment uses a laser beam to remove the outer layers of the skin and heat the underlying layer of the skin. Laser treatment helps to heal acne scars, sun damage, deep wrinkles, and other skin concerns. Our team can help you to determine whether a laser peel or another form of chemical peel is the right option for your skin.
Recovery for Chemical Peels
There is generally little discomfort following the chemical peel treatment, as long as the skin is kept moist. Although the procedure requires about a week of downtime, because chemical peels only treat facial skin, you won't experience pain in your body as you recover.
While a chemical peel will not provide the same results as a surgery such as a facelift, you may still notice a dramatic difference. Chemical peels can produce significant skin rejuvenation by reducing blemishes, wrinkles, and uneven skin pigmentation.
Will my skin peel?
Not all chemical peels peel! Depending on your treatment, you might not experience any peeling, especially with mild peels. Because more intense chemical peels exfoliate the top layer of the skin, you may have some peeling as old skin falls off to reveal healthy, smooth skin underneath. Be sure to avoid sun exposure and to apply sunscreen regularly after your chemical peel to protect your skin.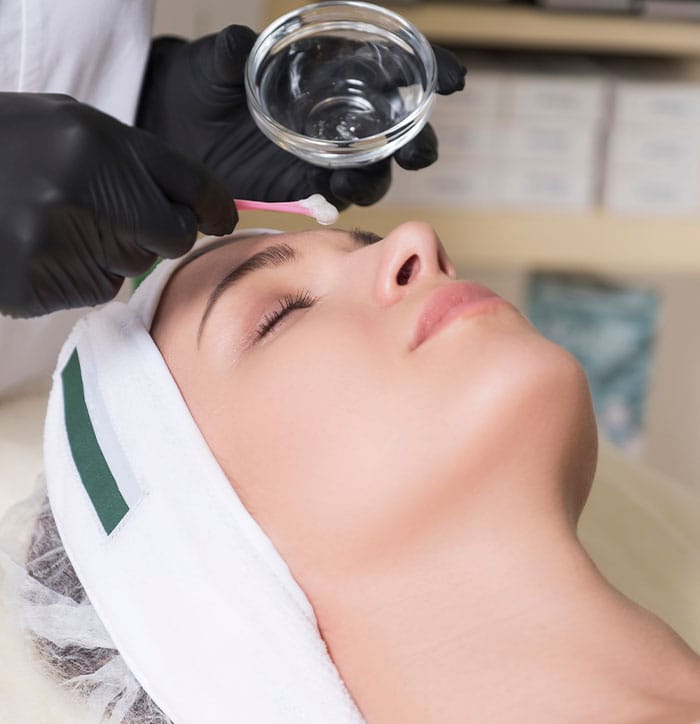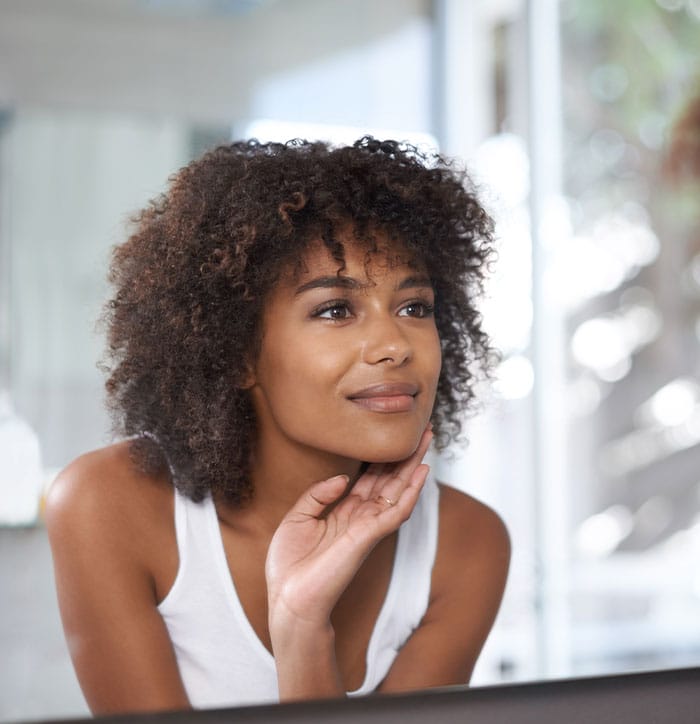 Am I a candidate for a chemical peel?
Many patients love that chemical peels aren't as invasive or intense as options such as surgery, but chemical peel treatment isn't for everyone. If you've taken oral acne medication in the past six months, have a personal or family history of keloids, frequently experience cold sores, or are pregnant, a chemical peel may not be your best skin treatment option. Your doctor can help to determine whether you are a candidate for chemical exfoliation and help you to make the safest choice for your skin care goals.
High-Quality Care with Our Providers
Although chemical peels are offered by general physicians and even estheticians at salons and spas, these are often lower strengths and not nearly as effective as a chemical peel performed by a plastic surgeon in an AAAASF accredited facility. Also, the stronger chemicals are frequently used by inadequately trained practitioners, which can result in devastating outcomes, including permanent scarring of the skin.
This is why it's important that you visit a trusted provider with extensive training and experience in providing chemical peels. With our physicians and our aesthetician, you can be certain you're getting the best and safest results.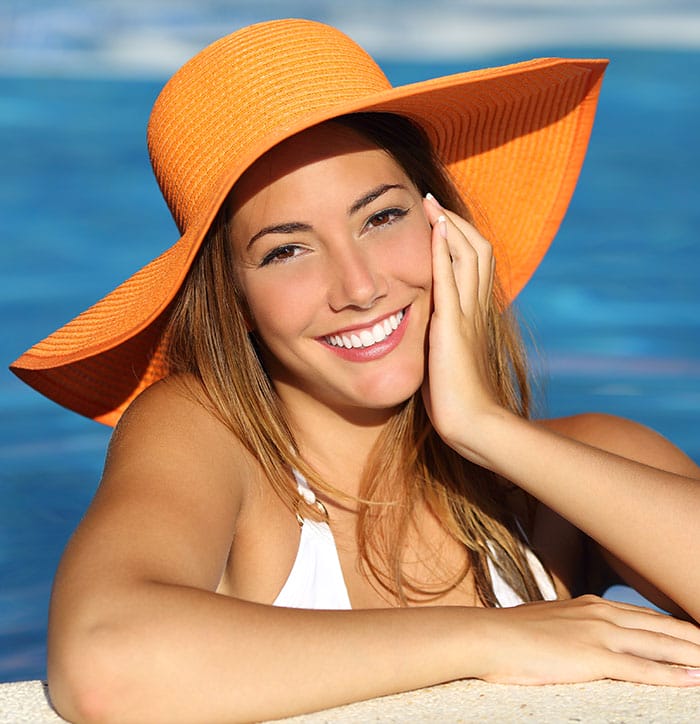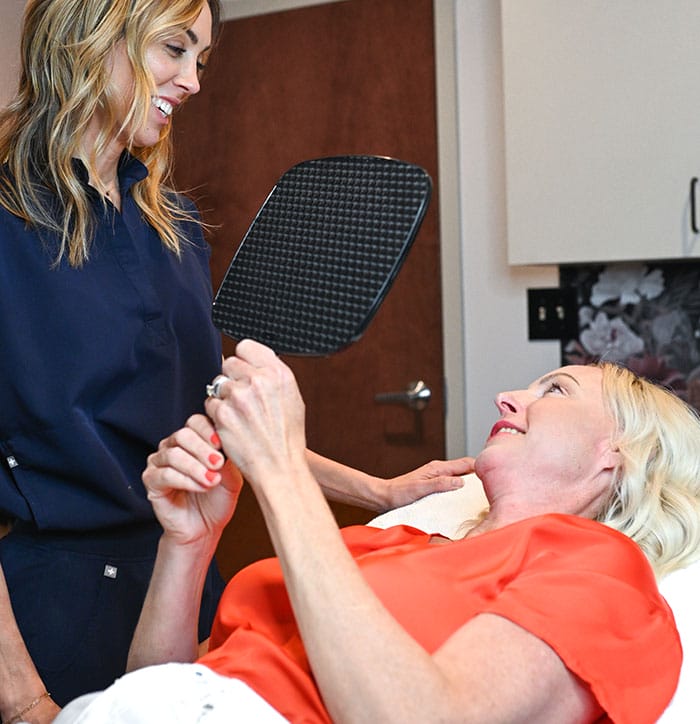 Chemical Peel Treatment in Central Ohio?
Columbus Cosmetic offers a variety of other procedures for patients looking to enhance their appearance, including laser hair treatment (or laser hair removal), hair restoration, and plasma skin regeneration.
Call to schedule a consultation at Dr. Houser and Dr. Kraft's Columbus, Ohio office. They can assess your needs and discuss in detail your various treatment options to ensure that you receive the care you deserve.

I highly recommend Amanda at Columbus Cosmetic. She is amazing! Very pleased with results I am seeing. The staff is always pleasant and it is easy to schedule appointments.
Ashley S.

I see Rani for a chemical peel facial every month. She is sooooo great, my skin glows when I leave. Sending both of my sisters over!
Nina K.

Rani is the best thing that has ever happened to my skin! After struggling with acne throughout high school and college, I finally found her in my mid-20s, and she has changed my skin.
Ashley S.