BOTOX® in Columbus, Ohio: Everything You Need to Know
We've all heard of BOTOX®, but how much do we really know about it? BOTOX® is a highly popular treatment in the U.S. that millions of patients receive every year to lift and refresh their facial features.
BOTOX® (or botulinum toxin) targets the facial muscles that cause wrinkles to form, reducing the appearance of wrinkles and rejuvenating your skin. BOTOX® is often used as a preventative treatment to ward off wrinkles, but it also reduces those that you may already have.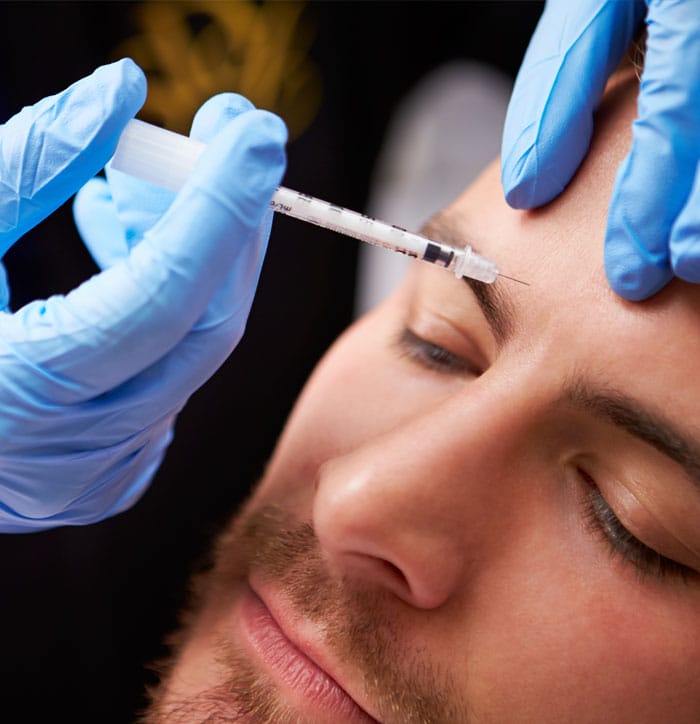 How does BOTOX® work?
There are two basic types of wrinkles: dynamic and static. Dynamic wrinkles are present only when the muscle is moving, whereas static wrinkles are visible whether the muscle is moving or not. When you smile, for example, wrinkles may form at the corner of the eyes and across the bridge of the nose that you wouldn't see when your face is at rest—those are dynamic wrinkles.
BOTOX® is injected into the muscles responsible for these wrinkles, thereby preventing their development. Without treatment, dynamic wrinkles may become permanent, or static over time. Using BOTOX® on the muscle responsible for static wrinkles may allow the skin to smooth out over time, but it could also require other procedures such as a facelift, brow lift, or skin resurfacing with chemical peels. Plastic surgery may enhance the results of BOTOX® and make them last longer, but BOTOX® itself is often enough to provide the look that a patient desires.
Common Misconceptions
There's a common misconception that BOTOX® injections result in frozen facial expressions, but for the vast majority of BOTOX® patients this is completely false. The overuse and/or misuse of BOTOX® can produce undesirable results, but if the procedure is done correctly by one of our skilled providers at Columbus Cosmetic, it is a safe and effective way to lift wrinkles from the face.
After your BOTOX® appointment, you will still be able to have facial expressions, but because the muscle activity in the brows has been reduced, you will be able to do so without wrinkling and possibly deepening the wrinkles on the brow.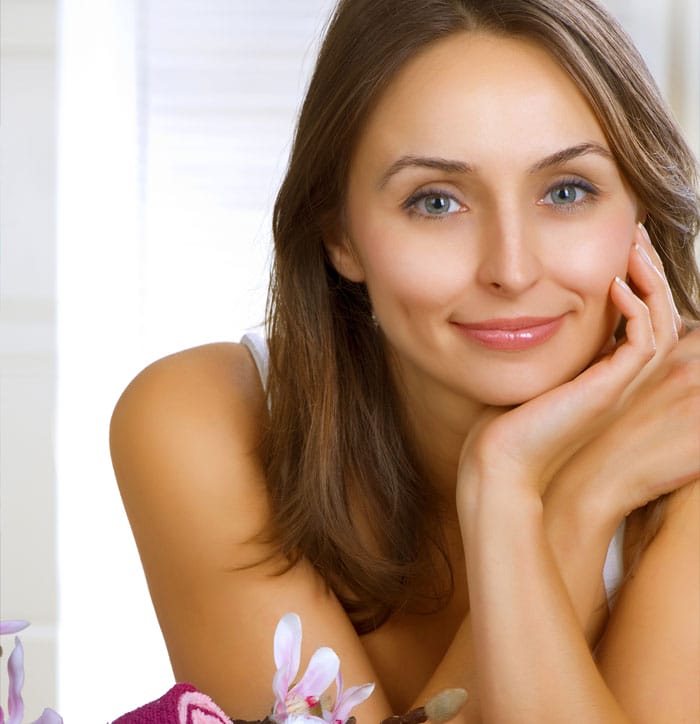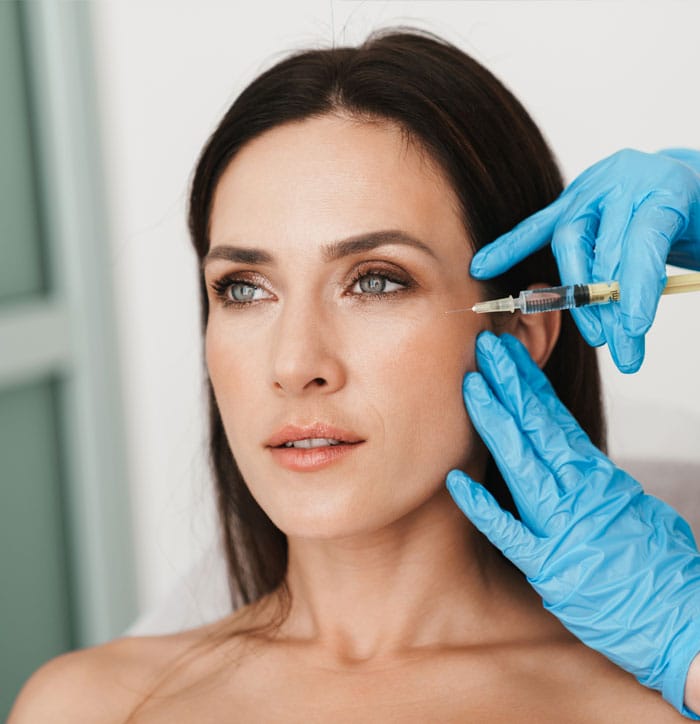 BOTOX® vs Plastic Surgery
Botox is a great choice for patients who want a refreshed look without the commitment of plastic surgery. While plastic surgery, such as a facelift, offers more significant and visible results, plastic surgery procedures are more invasive and require more recovery time. Although some patients may benefit the most from facial treatment with Botox, some may prefer dermal fillers, and some may opt for plastic surgery with a facelift or brow lift—all of which are healthy and safe choices when performed at Columbus Cosmetic.
Newtox: innovations in injectables
Jeuveau®, nicknamed Newtox by many patients, is another popular injectable option for those seeking aesthetic rejuvenation. Newtox is more affordable than BOTOX® and temporarily reduces the appearance of wrinkles, but with multiple treatments over time, Newtox may be able to prevent dynamic lines from becoming static. With so many options available, you can be confident that you'll find the solution you're seeking at Columbus Cosmetic. During your in-office consultation, your doctor will help you to determine whether BOTOX®, Newtox, fillers, plastic surgery, or another treatment is the best option for your unique goals.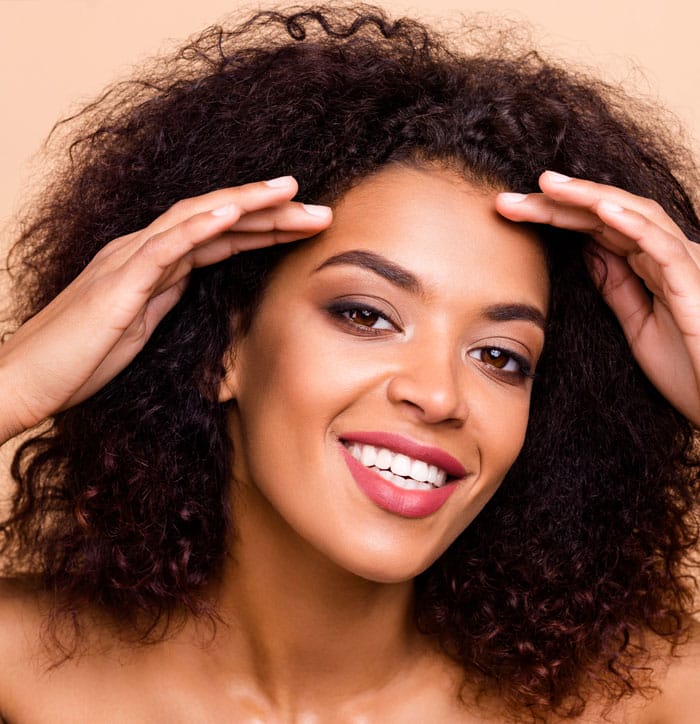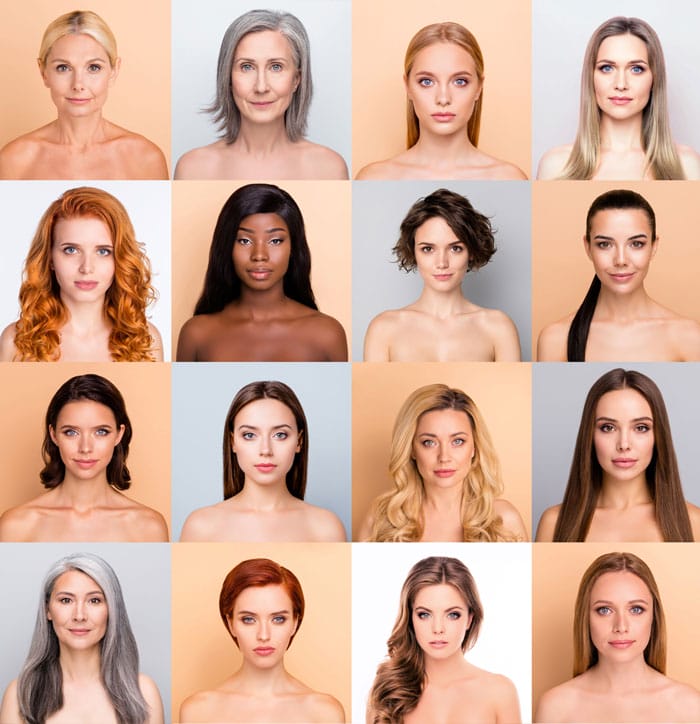 Who gets BOTOX®?
We see a wide variety of people seeking BOTOX® at Columbus Cosmetic, as no two faces or treatment plans are alike! Both women and men opt for BOTOX® for a variety of reasons.
We recommend that a patient begins treatment before any dynamic lines on their face turn into static ones, which is typically between the ages of 25 and 30 for most. However, there's no universal age or time to get BOTOX® injections, as every patient is different. A young patient seeking preventative care to lift fine lines or a slightly older patient with light wrinkles that they want to reverse may opt for BOTOX®. If you have existing lines around your eyes and forehead, BOTOX® may be beneficial for you because it has been proven to be effective at diminishing lines and preventing static lines from growing deeper.
BOTOX® is also a great alternative to cosmetic fillers, which temporarily mask the appearance of facial lines. BOTOX® goes deeper than fillers, reversing the formation of fine lines and reducing the chance of their development down the line.
BOTOX® for Health and Beauty
BOTOX® serves many health and wellness purposes, not simply aesthetic ones. BOTOX® is often prescribed as a form of preventative health care to patients who suffer from migraine headaches. As an FDA-approved form of treatment, BOTOX® is one of the safest and most trustworthy options for those who experience chronic migraines (headaches on 15 or more days in a month). BOTOX® has also been shown to reduce excessive sweating, as well as neck and shoulder pain. Talk to your doctor about how BOTOX® can benefit you!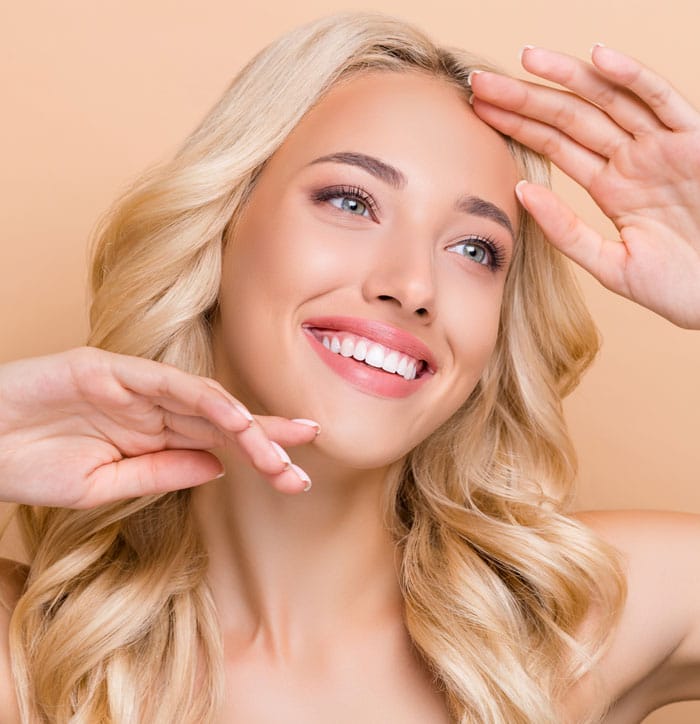 The Best Areas for BOTOX®
BOTOX® was approved for cosmetic use by the FDA in 2002, and has since been used to treat millions of patients. However, not all areas of the face respond to BOTOX® in the same way. The FDA typically recommends using BOTOX® on worry lines, crow's feet, and frown lines. The lines on the forehead and around the eyes often transform from dynamic to static over time, which is why BOTOX® is especially effective for these areas.
The BOTOX® treatment
When you enter our Ohio office for your BOTOX® appointment, our staff will ensure that you feel comfortable and prepared for your treatment. Once you're in the treatment room, your injector will use a small needle to inject the BOTOX® into the center of the area(s) of your face you'd like to target.
Though the injections themselves may be associated with some minor discomfort, they are very quick and not painful—BOTOX® procedures often take as few as 15 minutes to perform! The most common side effects occur at the injection site and are tenderness, redness and swelling, but there is no recovery time required for BOTOX®, unlike with surgery such as a face or brow lift.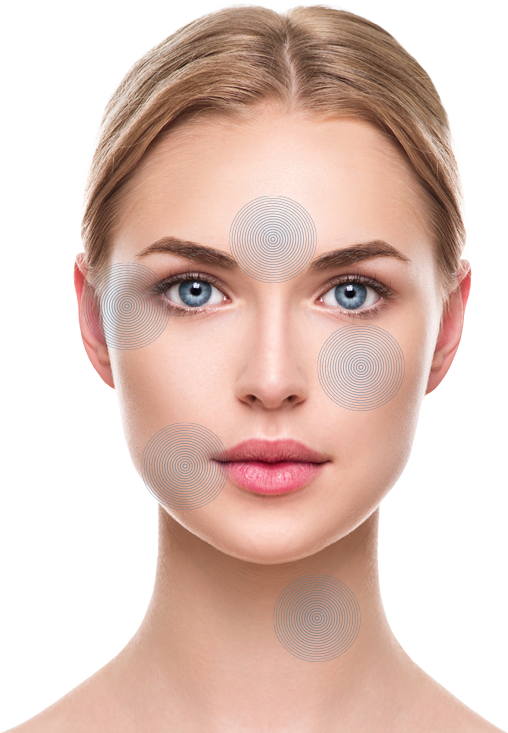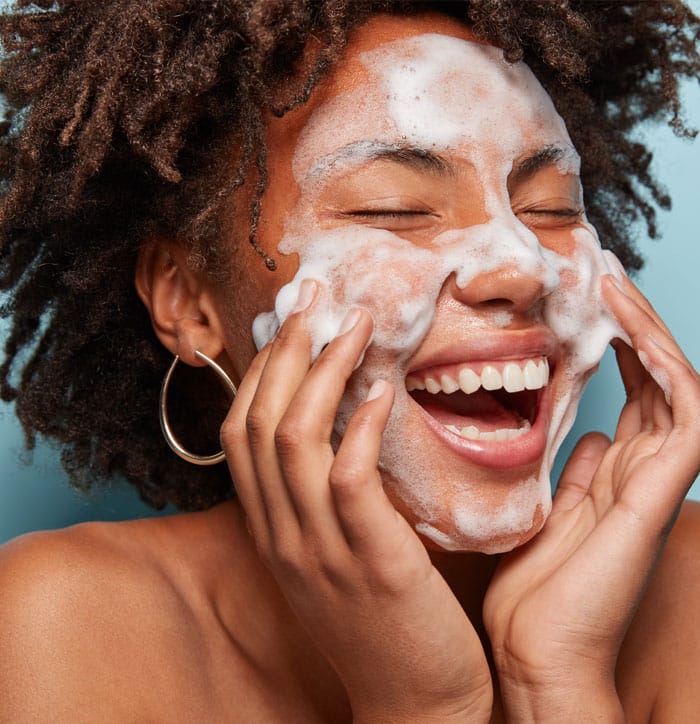 Making It Last
BOTOX® treatment is highly effective, and most patients see improvement in a couple of days. However, it can be helpful to receive repeated BOTOX® injections over the course of a few months to avoid a loss of fullness in the face. Two or three treatments may be required to completely smooth the wrinkle, usually every three months.
In the weeks and months after your BOTOX® treatment, be sure to take care of your skin by wearing SPF, washing your face regularly, and staying away from abrasive skin care products.
Care you can trust at Columbus Cosmetic
One of the most important aspects of your care—whether it's a cosmetic treatment or a surgery—is finding a provider you trust. At Columbus Cosmetic in Columbus, Ohio, our expert team is dedicated to providing personalized care that will give you results you love. Call (614) 890-5565 today to schedule a consultation with Dr. Houser or Dr. Kraft at Columbus Cosmetic and determine whether Botox is right for you.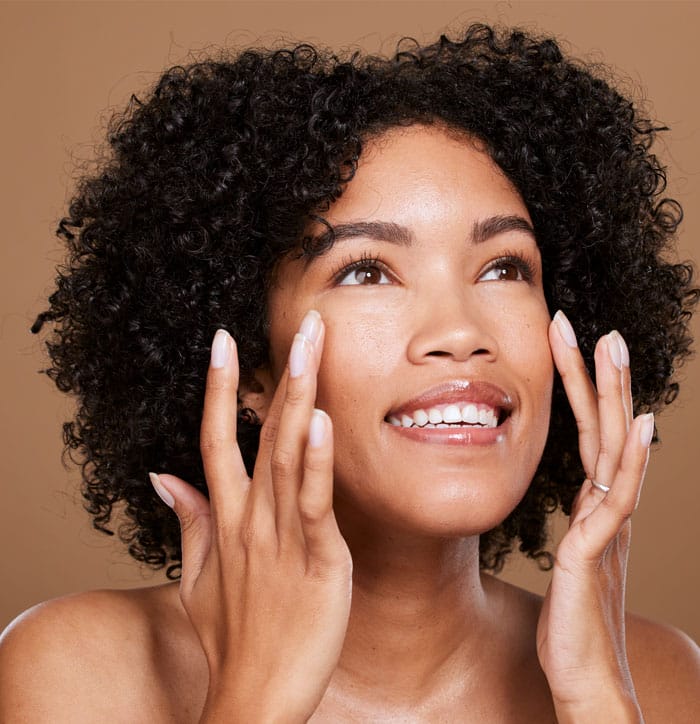 Great experience getting Vollure and BOTOX® with Karen… she is the best! My lower face looks fuller, soft, and young again! Very minimal pain, all done in 30 minutes. I'm so happy with my results. Thank you.
Linda L.

I recently received Newtox and needed a last-minute touchup before the holiday. I contacted Dr. Kraft and his nurse Ashley, who squeezed me in at the last minute on short notice. They were incredibly friendly and professional. I am extremely grateful for their flexibility and willingness to work with me on such a short timeline! Especially on a Friday before a holiday weekend. Thank you both!
Chris

I saw Dr. Kraft last week for a quick Botox appointment. He was very attentive and detailed, and helped me prioritize my areas of concern. I love the results and would highly recommend Dr. Kraft.
Martha G.