Plastic Surgeons Columbus Ohio
Inspiring Confidence. Enhancing Beauty.
Specializing in cosmetic and reconstructive surgery, Dr. Robert Houser and Dr. Casey Kraft are known for providing remarkably natural results to the Columbus area.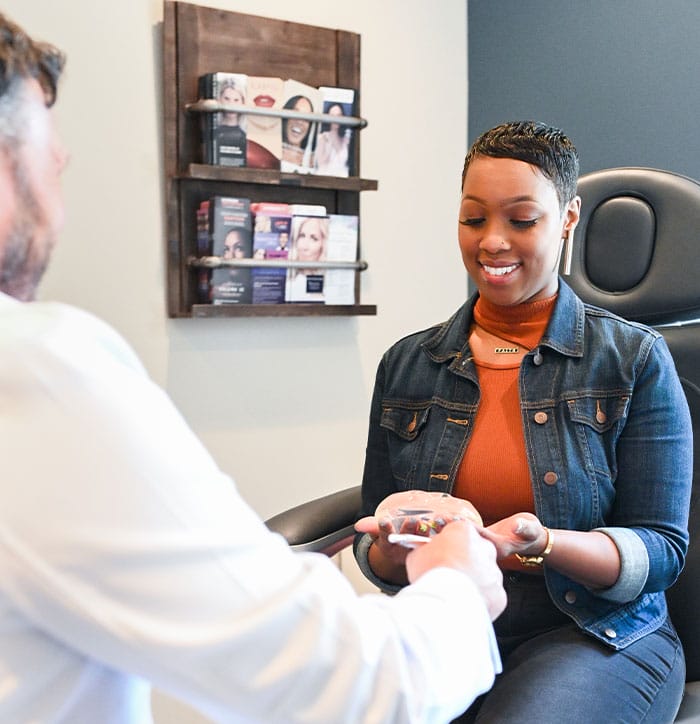 Welcome! Elective cosmetic or plastic surgery is an exciting, personal decision, but there's no reason for you to feel alone while you make it. The office of Columbus Cosmetic, home of Dr. Robert Houser, Board Certified Plastic Surgeon, and Dr. Casey Kraft, uses a team-focused approach to help you achieve the very best and most natural-looking results possible for your unique body and specific goals. Dr. Houser and Dr. Kraft's excellence is rooted in the time they take to make sure you understand all your options, the advantages and disadvantages of each, and what to expect during and after your procedure. In this partnership, they will bring the education, training, and skills. You will bring your vision for your best self along with a commitment to follow all the instructions for a safe and successful outcome. Together, you will find the freedom that comes with this kind of change — a special process that can only be created through the right combination of doctor and patient.
Why choose
Columbus Cosmetic?
Year after year, Dr. Houser has been providing award-winning services to patients just like you. In fact, his outstanding reputation stretches beyond Ohio, drawing patients from out of state every year. Dr. Kraft's European fellowship training in cosmetic surgery procedures enhances our offerings, allowing us to add new techniques and approaches to our practice. Dr. Houser and Dr. Kraft are recognized not only for their exceptional skills, but also for the empathic way in which they work with each patient. You're not just their next tummy tuck; you are an individual who is taking the time to be vulnerable about what you want for your life. Dr. Houser and Dr. Kraft know how to listen carefully and will provide you with honest feedback about your most realistic, safe, and effective options.
All the most reliable and effective procedures
Columbus Cosmetic offers breast lift or breast augmentation, facelifts, eyelid surgery (blepharoplasty), tummy tucks (abdominoplasty), liposuction, "Mommy Makeovers," hair transplants, BOTOX®, chemical peels, and much more. What the practice won't provide are the latest plastic surgery fads. Dr. Houser and Dr. Kraft know the difference between cutting edge technology and trendy procedures that will disappoint over time or put a patient at risk. They preserve their integrity and, more importantly, your safety by staying educated on best practices and only providing services that will sustain the outcome you're looking for over the longest period of time possible.
We look forward to meeting you, listening carefully, and working together to make some amazing changes to your body, and your life! Remember, no magic potions, no tricky shortcuts—just you, Dr. Houser and Dr. Kraft's exceptional skills, and their caring staff determining the best methods to make your unique beauty goals a reality.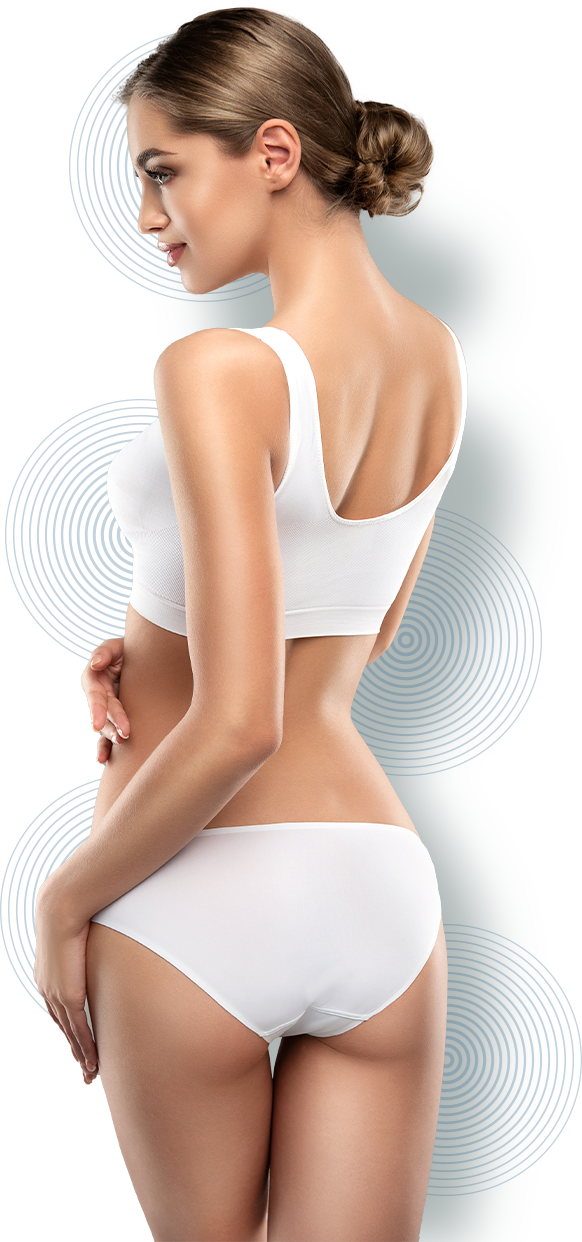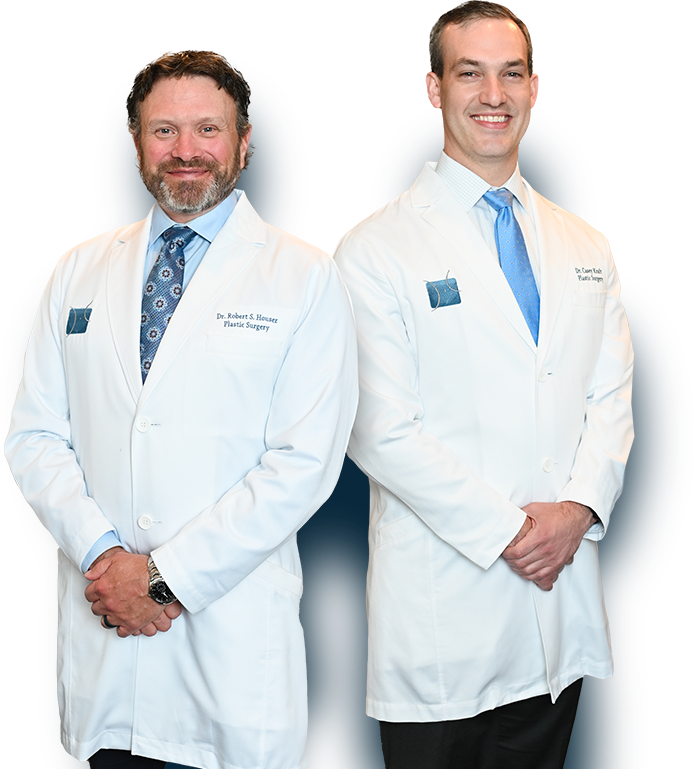 High-Quality,
Compassionate Care
Dr. Robert Houser | Dr. Casey Kraft
When looking for the right doctor, it's important that they have the proper credentials, outstanding results, and a range of service options. You shouldn't forget about another important factor—compassionate service! Dr. Houser and Dr. Kraft pride themselves in their ability to communicate and collaborate with their patients to provide them with natural-looking, beautiful results. Dr. Houser and Dr. Kraft care about each and every patient, and understand that every patient has different needs and goals. They take the time to thoroughly walk through each patient's goals and expectations for their desired procedure, no matter how big or small. If you would like to learn more about Dr. Houser and Dr. Kraft, we invite you to visit their individual pages.
Featured Procedure
Mommy Makeover
At Columbus Cosmetic, we understand the physical toll that pregnancy can have on a woman's body. Fortunately, Dr. Houser and Dr. Kraft are here to help. With our advanced surgical treatments, women no longer have to sacrifice their self-confidence as their bodies change. By working closely with patients, Dr. Houser and Dr. Kraft customize every treatment plan to meet each woman's individual goals. While some patients may seek a general tummy tuck and breast lift, known as a "Mommy Makeover," Dr. Houser and Dr. Kraft also correct more complicated problems that arise from pregnancy like C-section scars, diastasis recti, inverted nipples, or breast reductions.
Though Dr. Houser and Dr. Kraft have performed many mommy makeovers, the goals of each treatment remain as diverse as the beautiful women who they serve. By marrying improvements in function alongside cosmetics, Mommy Makeovers and other corrective surgeries deliver beautiful results that can minimize discomfort, reduce pain or injury from postpartum complications, while vastly improving a woman's self-esteem and confidence.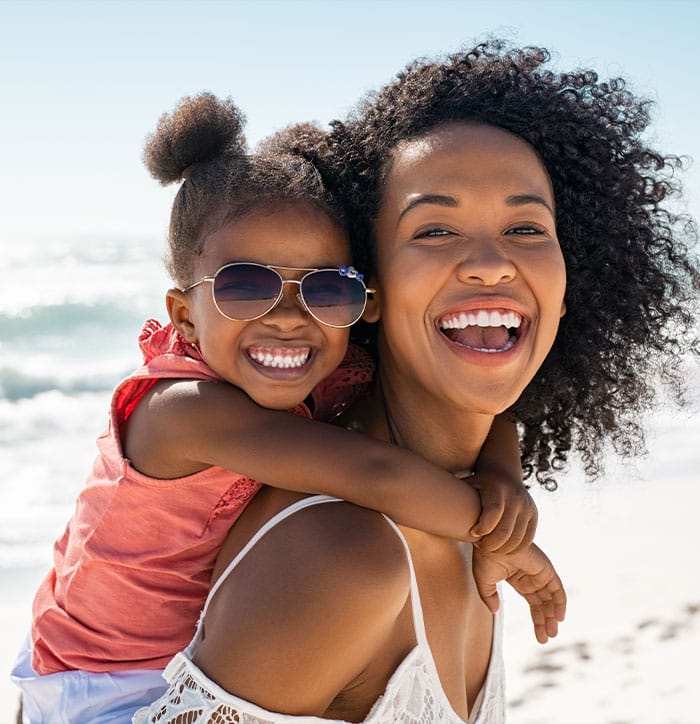 Dr. Houser and his staff are truly remarkable! He is very knowledgeable and realistic, which put me at ease. His staff has been professional, friendly & helpful from the beginning. Thank you for all of your hard work. My results definitely exceeded my expectations!
Jodie M.

Dr. Kraft is great! He's been so personable and friendly. Thank you for all of your hard work. I love my results and would recommend him to any of my friends and family!
Sydney F.

Rani is the best thing that has ever happened to my skin! After struggling with acne, I finally found her and she has changed my skin. I no longer have significant breakouts, if any at all. My skin's appearance is clearer, scarring has resolved, and looks healthy and hydrated.
Ashley S.