Best Plastic Surgeon in Columbus Ohio
Meet Dr. Robert
S. Houser
When you make the choice to bring positive change to your life through cosmetic or plastic surgery, you want a doctor who inspires confidence the entire way. Dr. Robert Houser's sincere warmth combined with his years of experience and formidable education will easily carry you through the emotional and physical journey that surgery can be. When it's done, you'll know, just as he does, that he was born for this work.
While it's true that doctors tend to breed more doctors, few tend to stay within the same specialty as their parents. This was not the case for Dr. Houser: "I saw the joy that this work brought to my father and knew that was exactly what I wanted for my life, too." As a native of Central Ohio, Dr. Houser made seamless transitions from undergrad at The Ohio State University, to medical school at Ohio University, and then back to OSU where he served as chief resident in his final year of their plastic surgery program. In 2003, his own chapter in the family's history began when his cosmetic and plastic surgery practice opened. Since then, he's won numerous awards for exceptional service and results, listed below.
No one should ever obtain cosmetic or plastic surgery from a non-board certified surgeon, which is why Dr. Houser has always been board certified by the American Board of Plastic Surgery (ABPS) and a member of the American Society of Plastic Surgeons, as well as a member of the International Society of Aesthetic Plastic Surgery (ISAPS). Additionally, Dr. Houser is proud to be a member of The American Society for Aesthetic Plastic Surgery—only about one-third of ABPS board certified plastic surgeons are elected to this prestigious organization.
Dr. Houser is known for treating every patient like family. "I'd never recommend a procedure if I wouldn't perform it on one of my loved ones," he says. Whether it's rebuilding a woman's body after pregnancy, restoring a man's hairline with amazing robotic technology, or helping someone recognize their youthful face in the mirror again, Dr. Houser loves being part of people's lives when they regain freedom and confidence through these trusted procedures. "Most of all, I love working with people who are willing to work as hard as I am to reach their goals."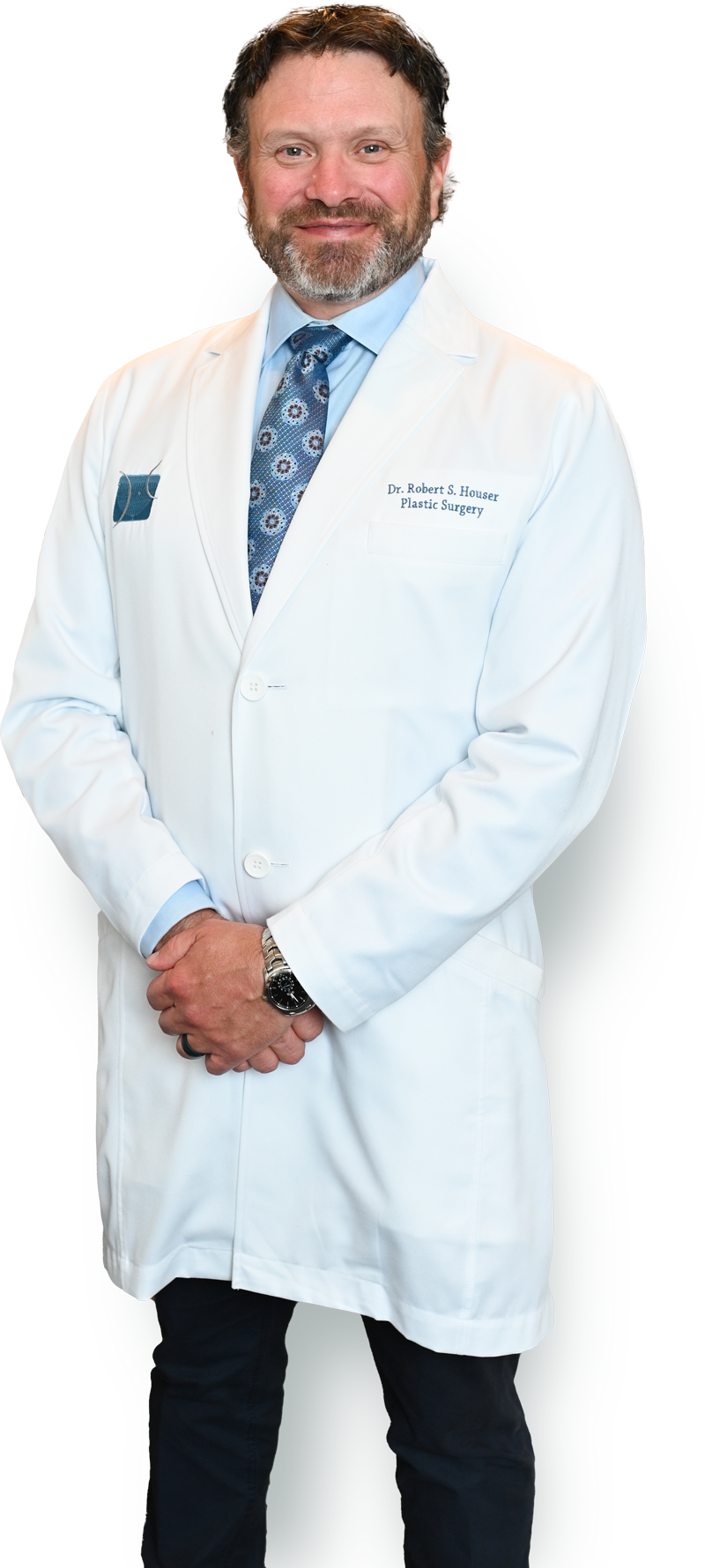 Schedule your consultation with Columbus Cosmetic and meet Dr. Houser by calling
(614) 890-5565
, or send us a question through our
Contact
page. We look forward to hearing your story and learning about the changes you want for your body and your life.
Dr. Houser's recent Honors & Awards include:
2021 | Columbus Dispatch's Top Picks, Best Plastic Surgeon
2020 | Columbus Dispatch's Top Picks, Best Plastic Surgeon
2016 | America's Most Honored Professionals – Top 1%
2015 | Compassionate Doctor 5-Year Honoree
2015 | Patients' Choice 5-Year Honoree
2015 | Compassionate Doctor Award
2015 | Patient's Choice Award
2015 | On Time Doctor Award
2014 | Patients' Choice Award
2014 | Top 10 Doctor Award
2013 | Patients' Choice Award
2013 | Most Compassionate Doctor Award
2013 | Outstanding Specialty Medicine Physician Award, Ohio University College of Osteopathic Medicine
2012 | Patients' Choice Award
2012 | Most Compassionate Doctor Award
2011 | Most Compassionate Doctor Award
2011 | Patients' Choice Award
2008 | Resident Teaching Award, The Ohio State University Medical Center and College of Medicine, Division of Plastic Surgery
2008 | Patients' Choice Award