Get Kissable, Pillowy Lips For Valentine's Day
This Valentine's Day, enhance your look, show yourself some love, and enjoy the best in the field of lip augmentation. With surgical and nonsurgical options, as well as exclusive savings on lip implants, fillers, and products all month long, there's never been a better time to fall in love with your pout! We've collected a few ways that you can take your lips to the next level this February.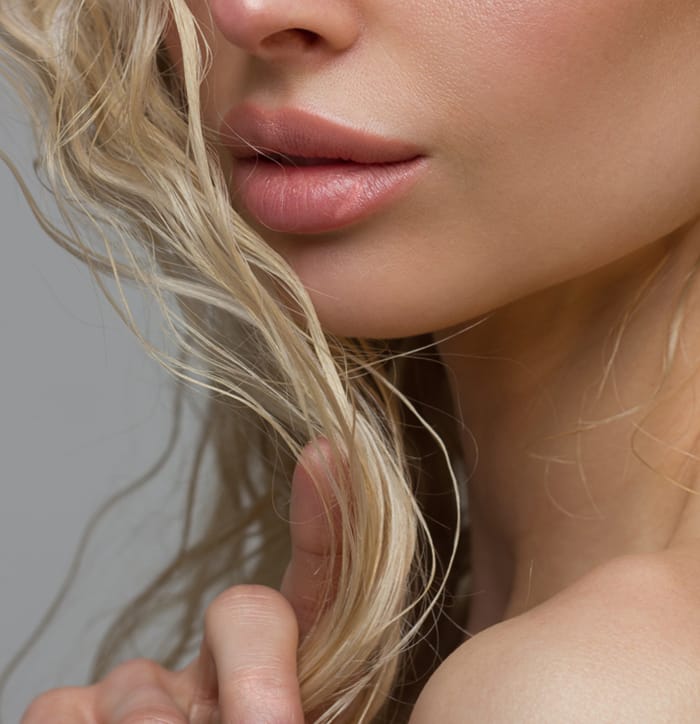 Permanent enhancement
For those looking for a permanently filled out pout, the SurgiSil PermaLip implant is a great option. The implant itself is made of a soft silicone, which both feels natural and helps combat the tendency for tissue growth that can lead to restricted movement. This procedure is also fully customizable. Dr. Houser will help you choose the perfect implant size for your desired result. After the procedure, you may experience slight swelling, but this should subside after two to three days. Any sensitivity to pressure should be gone in about two weeks, leaving you with beautiful results that last a lifetime.
A fat transfer procedure is another option for permanently volumized lips. This silicone-free, incision-free treatment is the key to gorgeous, all-natural results. In this procedure, fat is harvested from another area of the body and reinjected to fill out the shape and volume of your lips. Because not all of the grafted fat survives, this procedure will need to be repeated.
Short-term enhancement
If you aren't quite ready to commit to a permanent procedure, don't worry! Injectable fillers like Versa™ allow you to experience the magic of lip enhancement—without committing to a long-term result. Depending on the filler recommended to treat the area of your concern, results can last anywhere from a few months to a year.
In addition to volumizing your lips, these injectables also help offset the effects of aging by minimizing wrinkles at the edges of the mouth. However, if you have a history of allergic reactions to synthetic products, it is best to speak with your doctor as injectables may not be right for you.
Ready to love your lips?
For soft, healthy, and beautiful lips, treat your pout to excellent care! Visit us today to pick up some of our professional-grade lip care products. From EltaMD lip balms to LipLuxe scrubs and moisturizers, you'll find the products you need for smooth, SPF-protected lips that look and feel amazing.
This month only, enjoy exclusive savings on lip implants, fillers, and products. Click here for more information. Then, call us today at 614.890.5565 to book your appointment and fall in love with your lips in time for Valentine's Day!