This Summer, Let Your Skin Breathe With Laser Hair Removal!
The summertime is finally here! Spending time in your favorite shorts, swimsuits, dresses, or tank tops while enjoying the summer sun is one of the best parts of the season. But for many women, showing this much skin around the clock means constant shaving or waxing. These types of hair removal can lead to razor burn, nicks and cuts, ingrown hairs, irritated skin, and wasting extra time in the shower or the salon. A survey conducted in 2017 even revealed that 25% of people who groom their bikini area face related injuries. That is a high number for such a sensitive area!
If you're ready to say goodbye to shaving but want to keep your skin smooth and summer ready, say hello to laser hair removal. Read on to find out how the treatment works and why you'll love it.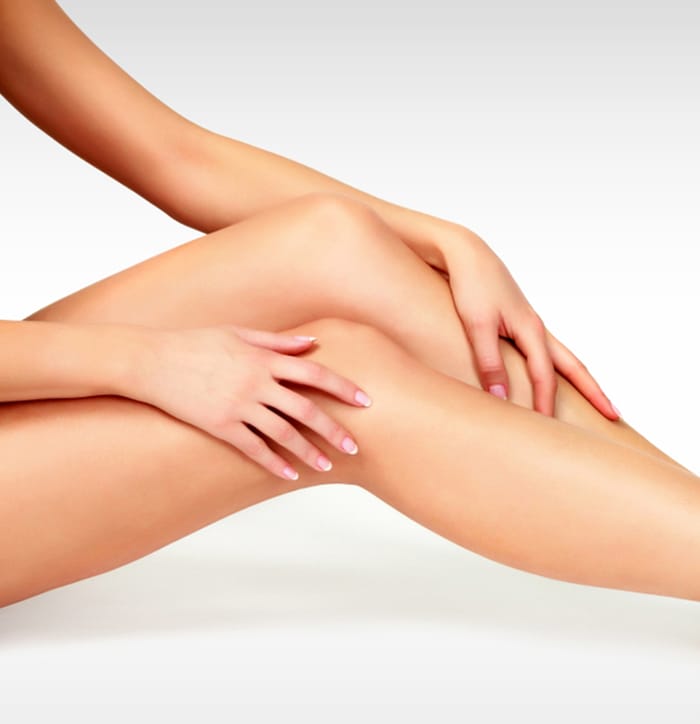 What happens during laser hair removal?
As the name implies, this procedure uses a laser to remove unwanted hair. The laser produces a light that the pigment in the hair absorbs. This light damages the hair follicle where hairs are produced. Once this is complete, growth from that follicle is delayed or stopped. Even though the process may seem intense, our machine uses a chill tip to make sure you stay comfortable. For the majority of patients, treatment is only mildly uncomfortable, and 10% of patients report feeling no discomfort at all. Laser hair removal is suitable for the face, arms, legs, bikini line, and most areas with unwanted hair growth.
What kind of results can you expect?
Like any procedure, every patient is unique and will respond differently to the treatment. Our experts will help you determine how many sessions you'll need for the smooth skin you deserve. Because hair grows in phases, we usually recommend a package of three treatments—plus a touch-up for most areas. For best results, treatments should be every four to six weeks. This ensures that we catch hairs in each phase of the growth cycle. Single treatments and sessions that are spaced out by several months are not recommended.
Book your laser hair removal appointment
Laser hair removal is undoubtedly a popular procedure. Since 2000, the number of procedures performed in the US has risen by more than 50%! Ready to join the ranks and put your razor and waxing in the past? Call our team at 614-890-5565 today to book your appointment!