3 Scary Plastic Surgery Trends
We all know that October is a spooky month. And, while a little cosmetic work is nothing to be afraid of, some trends in plastic surgery are downright scary! Read on for three potentially dangerous trends to avoid.
1. Choosing an unqualified doctor.
Research is crucial when it comes to plastic surgery. It's important that you choose the right doctor for you and your needs. A Board Certified plastic surgeon, like Dr. Houser, will be able to screen patients for procedures that work for their aesthetic goals and health. He is also using the best technology available and is passionate about continuing education to always offer the safest and most advanced procedures. In the United States, any physician can perform plastic surgery legally—even if they have received no training. Board Certified plastic surgeons undergo years of specialized training in addition to medical school—an arduous but rewarding journey—that fully prepares them to treat all of your cosmetic needs safely.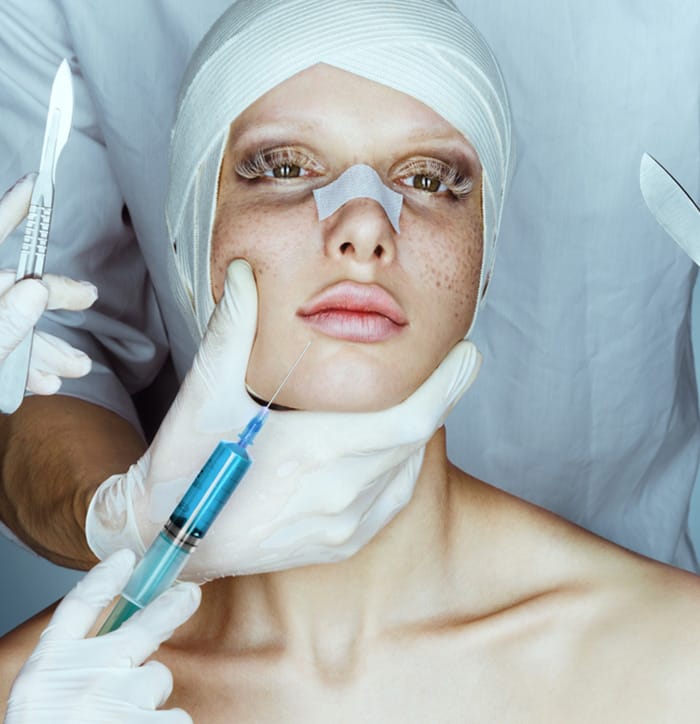 2. Searching for a surgeon based on price.
When it comes to something as serious as surgery, choose a surgeon with a record of excellence and safety. Shocking stories about dentists who offer breast augmentations or patients who travel across the world for botched surgeries are all too common. While it may be tempting to engage in cheap medical tourism or opt for someone without board certifications in the United States, both are risky. Surgery is a serious commitment, not an exercise in bargain hunting. Conversely, be wary of anyone who significantly overcharges for surgery as well. An ethical plastic surgeon will charge reasonable rates and have qualifications that demonstrate their commitment to patients.
3. Choosing a doctor based on Instagram.
When selecting a plastic surgeon, don't rely on Instagram for your research. On social media, photos can be easily edited, manipulated, or cherry-picked to portray better-looking results. Just because a doctor has thousands of followers, it doesn't mean that they are qualified. A surgeon on Instagram may have an impressive gallery of before and after photos but not specialize in the procedure that you want. If you are serious about considering plastic surgery, ask friends for recommendations, schedule consultations with plastic surgeons, and choose someone based on their qualifications and your comfort with them.
Ready to schedule an appointment?
By following these tips, you can stay safe on your plastic surgery journey. If you are ready to learn more about any of our procedures or want to book a consultation, call us today at 614-890-5565!