Hair loss affects millions of Americans, and though it is impossible to fully prevent, there are ways to fight and treat it. Read on to learn our tips to improve the health of your hair and get the fuller hair you deserve!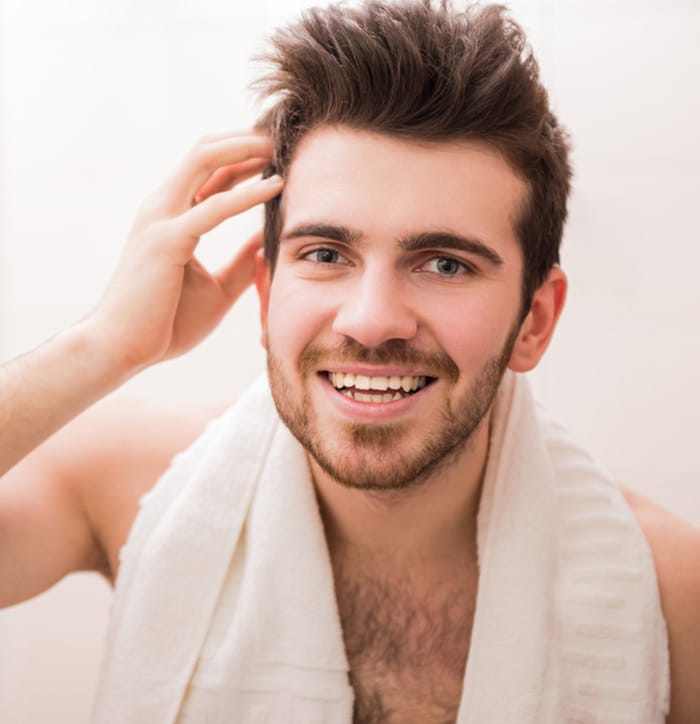 Is it possible to eat your way to better hair?
While baldness or hair loss won't be cured by vitamins or any kind of food, a balanced diet can help improve the health of your existing hair. Eggs are a terrific source of protein and biotin, both of which are important for hair health and growth. A deficiency in either of these key nutrients has been linked to hair loss—with the exception of hair loss caused by male pattern baldness.
Spinach is another delicious and nutritious option. Spinach is loaded with folate, iron, and vitamins A and C, which may promote healthier hair. A third food that you may consider for healthier hair is lentils. Full of protein, iron, zinc, and biotin, which are all important in combating hair loss, lentils also have plenty of folic acid. The body needs folic acid to restore the health of red blood cells that supply the skin and scalp with hair-healthy oxygen.
What solutions are there for hair loss or baldness?
For male pattern baldness, we offer the ARTAS Robotic Hair Transplant. This procedure improves upon manual follicular unit extraction methods (a procedure where individual hairs are extracted from donor areas), resulting in less scarring, fewer complications, and a far shorter downtime than strip surgeries. This procedure uses an advanced algorithm to select the best hairs for harvesting and locations for transplants. New hair will grow steadily over time following the procedure, and after a few months, you will visibly notice your new and natural-looking hair restoration.
We also offer treatments that use your body's own regenerative platelet-rich plasma (PRP) to restore and stimulate hair follicles. Many of our female patients have enjoyed the benefits of our PRP treatments for both hair growth and facial skin care. In addition, we offer the ALMITM procedure for men and women. This procedure involves injecting adipose (fat) cells and platelet concentrates directly into areas of sparseness. This minimally-invasive treatment helps restore hair follicles, promotes growth, and can lead to thicker, fuller hair.
Hair loss is a stressful battle for many, but with healthy living coupled with advanced solutions, you can get the results you deserve! Ready to get back that hair? Give us a call at Cosmetic and Plastic Surgery of Columbus at 614-890-5565 to schedule an appointment today!