Plastic and Cosmetic Surgery: What's the Difference?
You've heard the terms "plastic surgery" and "cosmetic surgery" before, but do you know what sets them apart? Many people will use "plastic surgery" and "cosmetic surgery" interchangeably—not knowing that there are distinct nuances to each surgical practice.
Learning the differences between cosmetic and plastic surgery can be valuable when discussing your goals for any procedure you plan on undergoing. You'll be better prepared when you go into a consultation and feel confident knowing what you want!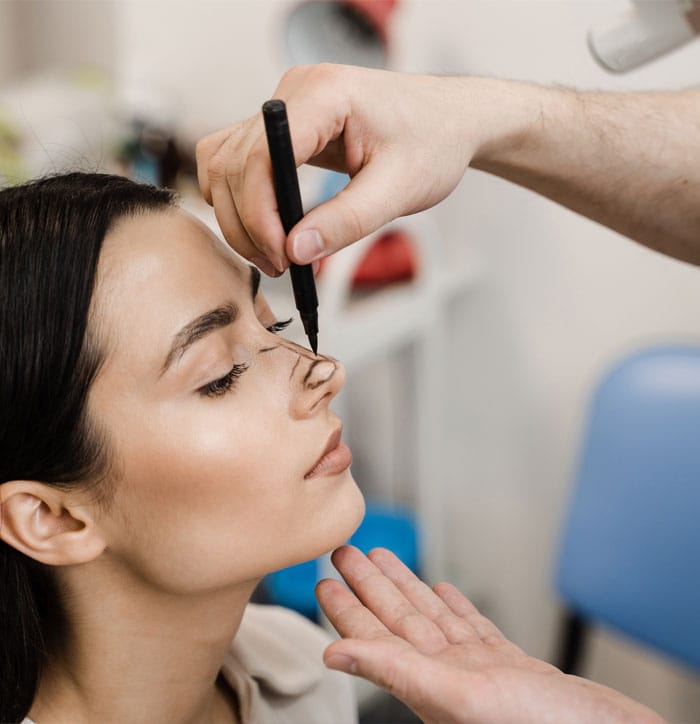 What are the differences between plastic surgery and cosmetic surgery?
Plastic surgery and cosmetic surgery have different purposes and goals. When spoken about generally, plastic surgery's main purpose is to improve or reconstruct areas of the face and body. Plastic surgery covers a wide variety of procedures and includes cosmetic surgery procedures. While procedures like burn repair or cleft palate surgery involve aesthetics, they are primarily reconstructive. Both are examples of plastic surgery versus cosmetic surgery.
Cosmetic surgery is a specialized focus within plastic surgery aimed around aesthetics. Aesthetic goals include restoring youthfulness, improving symmetry, or achieving harmony with facial or body proportions. Because these primary goals are aesthetic, cosmetic surgery is elective. Examples include popular procedures like facelifts, body contouring, breast augmentation, and skin rejuvenation.
Some traditionally "cosmetic" procedures can have medical benefits and may even be recommended by a primary care doctor. For instance, blepharoplasty is a popular treatment that restores youthfulness around the eyes by removing excess skin. But it can also improve the field of vision for those with heavy drooping or hooded eyes.
Choosing a Plastic or Cosmetic Surgery Expert
Training, education, and experience are key for both plastic and cosmetic surgery. At our practice, we keep up with the latest innovations, techniques, and technologies to ensure we deliver the best care and results to patients. Dr. Kraft and Dr. Houser are dedicated to their field and have distinguished themselves among their peers. They've trained with masters in plastic and cosmetic surgery from around the world and stay current with the latest scientific literature.
However, choosing a plastic surgeon also requires in-person research—not just reading their biography and credentials. It's important to select someone who you trust. The right surgeon will put you at ease, help you achieve natural-looking, safe results, and never pressure you to select a treatment plan that makes you uneasy. With Dr. Houser and Dr. Kraft, you can rest easy knowing you're in the best hands!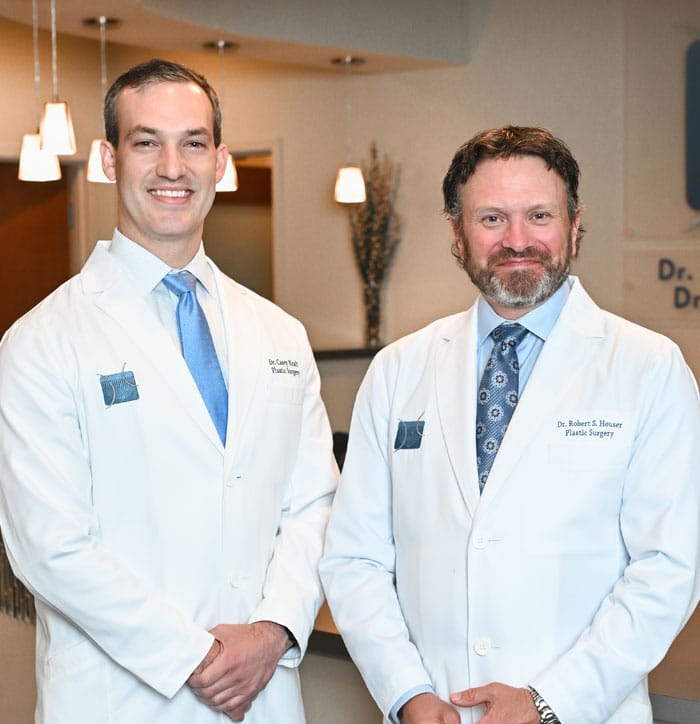 Ready to meet with our experts?
Schedule a consultation with either Dr. Houser or Dr. Kraft to discuss your goals in greater detail. If you want to learn more about cosmetic and plastic surgery treatments, don't hesitate to call (614) 890-5565 to schedule an appointment at Columbus Cosmetic.